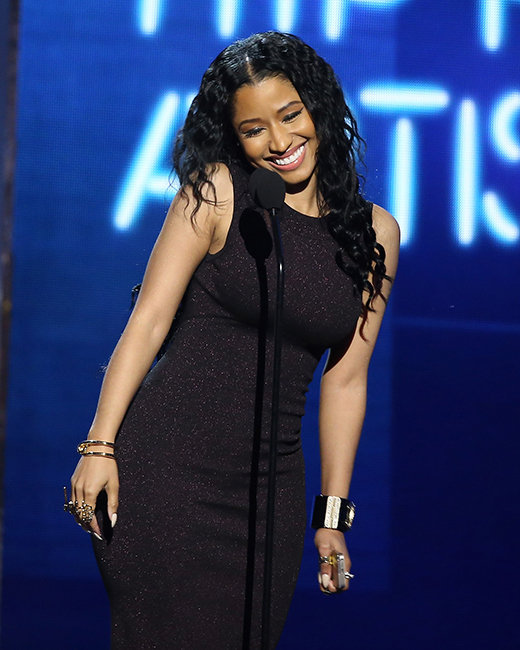 Getty Images/Michael Tran
With rumors flying around about how Iggy Azalea might use ghostwriters, Nicki Minaj took time out of her acceptance speech at the 2014 BET Awards to throw incredible, lethal amounts of shade at the Australian rapper. At least, we assume she's talking about Iggy here:
The shadiest part of the speech? Probably this moment: "No, no, no shade, no, no, no shade." And now that shots have been clearly fired at someone (most likely, Iggy), we have to wonder if that someone is going to fire back.