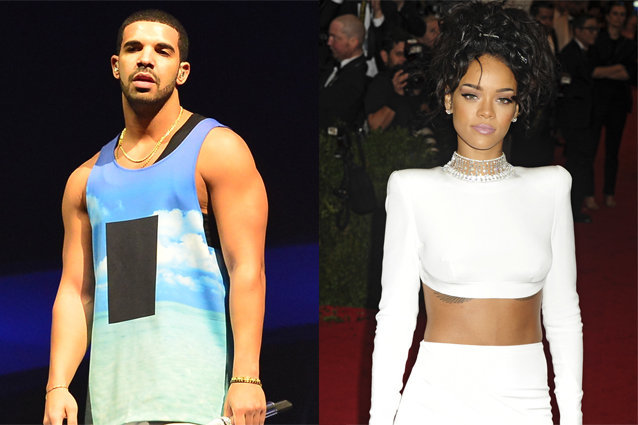 WENN/WENN
Celebrity break-ups are certainly... different. And Drake has proven that when you have the money and the platform to do it, you can really go big in terms of humiliating an ex-lover.
The rapper performed his song "Days in The East" at the OVO Fest in Toronto earlier this week and confirmed that he is 1.) single, and 2.) sooo done with Rihanna. Dark, red images of his ex flashed across a big screen along with "666." Or at least, pictures of Rihanna were interspersed throughout images of a single "6" three times. Fans took to twitter to share the bizarre scene:
@Drake your backgrounds of @rihanna were amazing #aubrih pic.twitter.com/fkwjwKTV40

— robzperfection (@kairaloveriri) August 6, 2014
What????? @Drake @rihanna pic.twitter.com/zGCGTQhTP7

— ⚓ (@BoricuaFenty) August 5, 2014
Drake Had pictures of Rihanna on the Screen while he performed Days in the east pic.twitter.com/u0cNiHOVZQ

— ✌ (@lisette_mira) August 5, 2014
 Don't worry, Drake. It gets better.