Madagascar 3 has revealed its subtitle "Europe's Most Wanted" and, along with it, released a new trailer...and it's kind of a psychological and emotional rollercoaster. Here's what I managed to infer from watching...
The four animal stars (Ben Stiller, Chris Rock, Jada Pinkett Smith and David Schwimmer) have been underwater for quite some time. They emerge off the coast of Monaco, and try to break into the country's renowned casino to free/capture the penguins. It gets a little hectic at this point, because there's a lot of crumbling structures and fleeing crowds. At one point, a vicious animal hunter is called in to stop the foursome from wreaking havoc throughout Europe. Then, there's a circus: resentful tigers, clown makeup, the works. Plus, a car chase.
Basically...all of the concievable facets of an animated adventure movie. And that's just in the preview! I predict, if this trailer is a faithful indication, Madagascar 3 will be a wily, unstoppable explosion of high-paced, humor-infused adventure.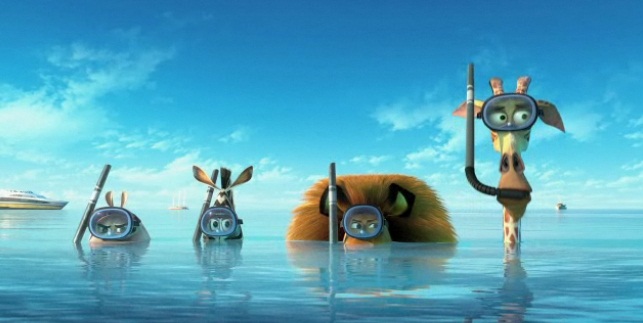 Source: Yahoo