A lenticular piece of art is one that changes the way it looks depending on the angle from which you look at it—much like the history on display in the upcoming Abraham Lincoln: Vampire Hunter. Sure, Lincoln was the 16th President, a man who helped the USA survive a devastating Civil War, but looked at in another angle, he was also a ruthless slayer of bloodsuckers.
IGN debuted the first poster for the movie, a lenticular one-sheet you'll see shifting between two images when you catch it in theaters. Since you can't play eye games on the Internet, we have to settle for two distinct images. I don't have a metaphor for that.
Abraham Lincoln: Vampire Hunter stars Benajmin Walker, Dominic Cooper and Mary Elizabeth Winstead and hits theaters June 22, 2012.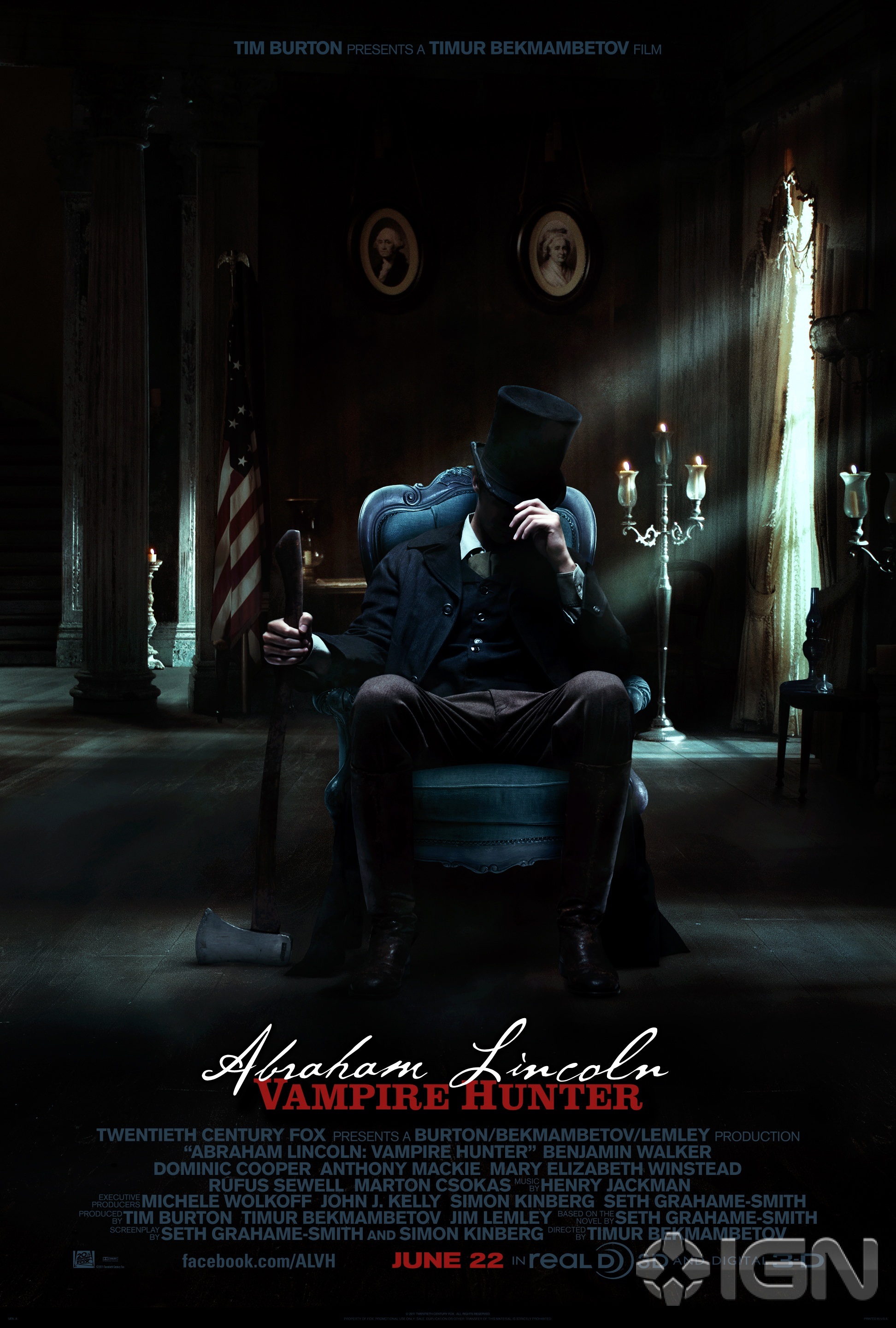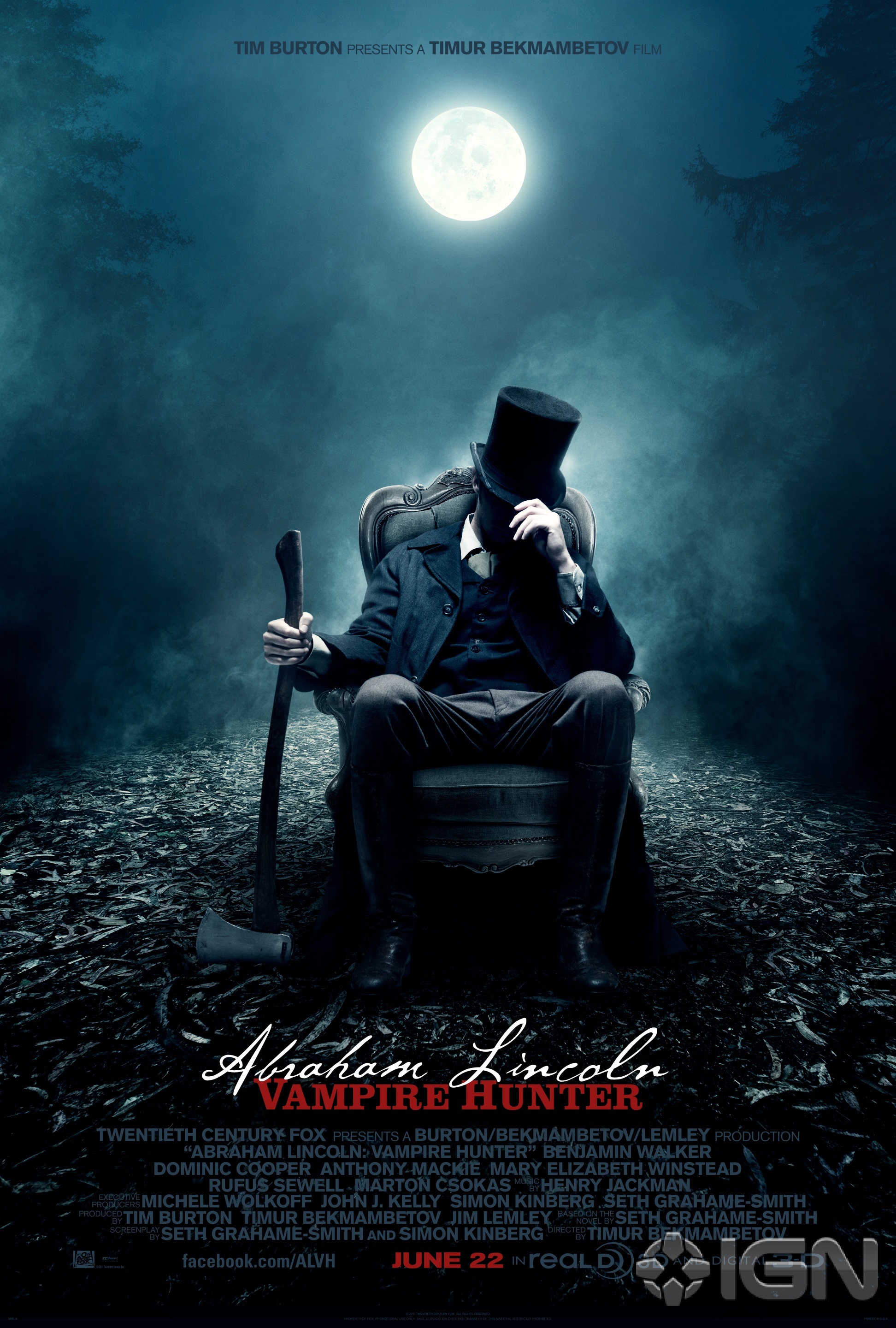 Source: