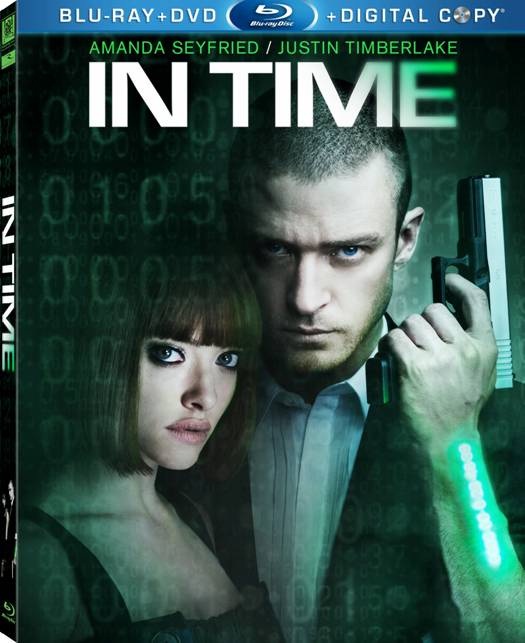 Some time ago, we were graced with the timeless story of a man in a race against time in order to fend off the tyranny of his oppressive government in a futuristic time period. The movie in question is of course In Time, starring Justin Time-berlake and Amanda Seyfried. And on Jan. 31, we'll be able to relive the time-honored tradition of watching this film—it is coming out on Blu-ray and DVD.
The movie follows Timberlake, a man in a society wherein time is, literally, money. You pay for things in minutes. And you take in as much time as possible to keep your life going as long as you'd like. The rich can live forever. The poor die young. People are guaranteed twenty-five years of live. After that, you can only keep truckin' if you can afford it.
The Blu-ray and DVD include a few special features, including deleted and extended scenes. On just the Blu-ray, a special featurette titled "The Minutes," which explores the conception of the film's dystopian society, will be available. Owners of the Blu-ray will also be able to access the In Time: The Game app.
Luckily, you can purchase In Time with good old fashioned money. So you won't have to give up precious life minutes in order to purchase. Although, this is a deal worth dying for! No. That's just ridiculous. Live your life.