Last month, NextMovie graced the world with the glorious video of rapper Immortal Technique giving his review of the movie Immortals, which you can watch here. Continuing the trend of misguided music artists giving their take on new cinematic releases, two of the members of heavy metal band GWAR have teamed with NextMovie to share their feelings on Steven Spielberg's War Horse.
Below, you can watch Oderus Urungus (David Brockie) and Balsac the Jaws of Death (Mike Derks) discussing their reactions to War Horse, focusing primarily on their disappointment with the lacking war aspect to the movie. They were, however, quite pleased with the performance of the lead horse...whom they have some pretty bizarre feelings for.
Enjoy the clip below, and catch War Horse in theaters this Friday.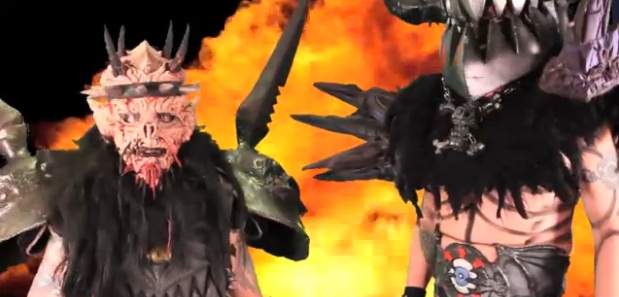 Source: NextMovie