The whole "entire film in one shot" thing has been done before—but it's hardly a one-trick pony. A handful things are heightened by watching a whole movie in real time: connection to the characters, intensity of the situation, adherence to the story. Silent House aims to hook us threefold with this unusual film technique. And although plot-wise it seems like an especially typical horror/thriller movie, this particular stylistic choice might be what it takes to advance Silent House to a level of memorability.
Elizabeth Olson stars as Sarah, a teenager who heads into the country (of course) with her father, played by Adam Trese. Once in their long-empty country house, the duo starts to experience some horrific troubles, culminating when Sarah is forced to fend off the mysterious and terrifying advances of the house's anonymous haunter.
Although it doesn't look to be quite the horror-reconstruction that the upcoming The Cabin in the Woods does, Silent House might be an interesting treat for fans of the genre. The movie, which premiered last year at the Sundance Film Festival, is co-directed by Chris Kentis and screenwriter Laura Lau, and comes to theaters Mar. 9.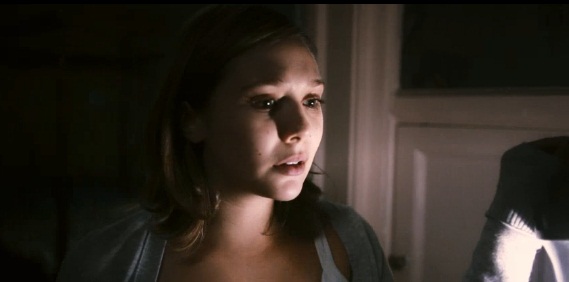 Source: Yahoo