In 1995, Sylvester Stallone headlined Judge Dredd, the first and only film incarnation of the British comic book superhero until the forthcoming Dredd. Now, as Stallone gave such a dreddful performance those many years back, one wonders if new star Karl Urban has what it takes to bring the due verve to the unstoppable character. If you were to sort through Urban's past work, you'd likely be satisfied with his resume: a Lord of the Rings vet, a Star Trek character, a Bourne Supremacy role...the man has certainly earned his gavel.
The below image of Urban in costume as the titular Dredd is further proof of good things to come. I think it's safe to judge this book by its cover. Just look at that grimace. No man can grimace like that and not dole out supreme justice.
Dredd, directed by Pete Travis, opens Sept. 21.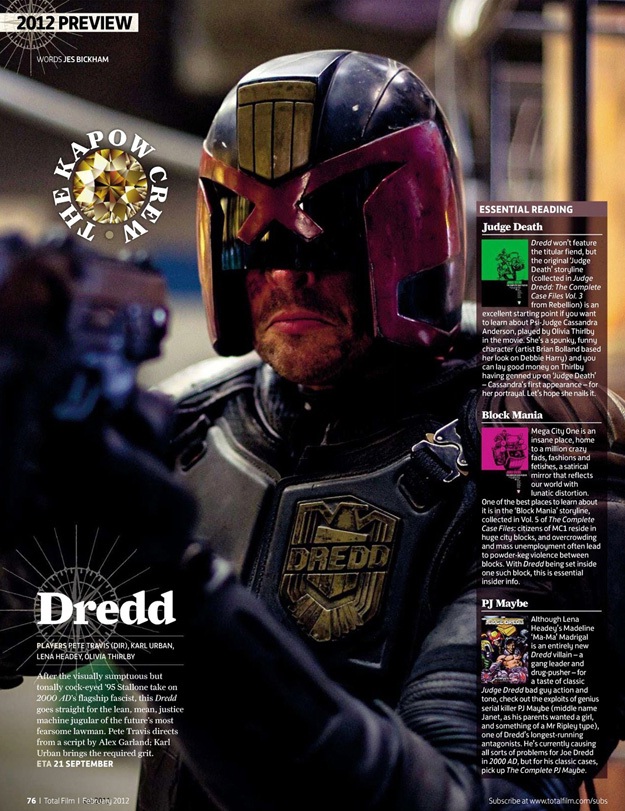 Source: Comingsoon