For one night every year, sports fans and film geeks tune into the same channel to check out the culmination of the current football season and a ton of footage from upcoming movies. The Super Bowl is loved as much for its creative advertising as it is for its promise of a great game, and last night's showdown between the victorious New York Giants and the New England Patriots didn't disappoint on either front. 
I decided to grade the movie spots that various Hollywood studios put forth for the millions and millions of viewers, and allow you to view them below while reading my take on them. In honor of the sport, they're ranked as follows:

- A waste of money for its distributor. The footage failed to impress or get me interested in the film.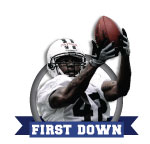 - The message was delivered. The footage was entertaining and looked cool, but I'm still not sure the film will score in the end.

- A major victory for everyone involved. I'd buy my ticket today if I could.
Now that the principles of my grading system have been explained, let's get on to the Movie Spots!

Universal Pictures spent big on advertising Peter Berg's first new film in four years and one of the biggest of 2012. Based on the ever popular board game of the same name, Battleship looks less like an adaptation of Hasbro's nautical strategy game and more like a continuation of the lucrative Transformers series. This spot offered all the eye candy you'd expect: explosions, CGI aliens that look like the came from the world of Halo, Rihanna, spaceships and more. While the jury is still out on whether or not the movie will deliver, the 60-second ad did. It was easily the most colorful, loud and gratuitous trailer to play during the Game, and has me yearning for more.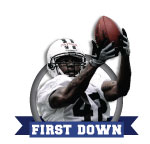 Battleship's male lead Taylor Kitsch was on double duty last night, featured additionally in this puzzling spot for Disney's sci-fi opus John Carter. Everything I've seen for the film thus far has been titillating: gorgeous combinations of natural/digital environments, promising set pieces and colorful alien characters. Yet the Mouse House decided to make all of the expensive visuals second to...the name of the film? I don't think this was a wise idea. Anyone who'll eventually pay to see the movie would be interested foremost in the special effects and action that the movie offers. The title is honestly negligible. So pulling back from an already cluttered TV screen, packed with various scenes from the film, to reveal "John Carter" just didn't make a lot of sense to me. Still, what was shown was breathtaking, so I'm calling it a First Down.

I've heard good things about this flick from colleagues who have seen it already, but I was unimpressed by this spot. The jokes were all expected, Jonah Hill was being Jonah Hill and Channing Tatum was trying to be cute. Lots of pop culture references were apparently meant to appeal to the teen set, and it probably worked. But not for me.

Marvel's The Avengers easily had more to prove that any other film that offered sneak peeks last night. And all I have to say is WOW. The music was epic, the dialogue teased the scope of the story (and thankfully didn't provoke any gag reflexes) and the action was just stupendous. May 4 cannot come fast enough.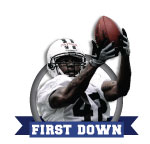 What is this movie? I understand that it stars "active duty Navy Seals," and will take its audience into true firefights and battles. I originally thought it was a documentary, but it appears to be an all-out studio action movie. I'm just kind of confused by it. Maybe it had something to do with the repeated viewings, or the bikini-clad woman who appeared in one of the many spots that aired promoting the film. I didn't know that Victoria's Secret models had a place in a gripping film about the trials that soldiers go through. It certainly looks as though it'll be a big hit with the NASCAR crowd.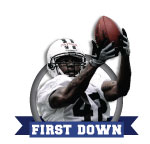 The original Ghost Rider flick was so bad that even the high speed motorcycle footage and brutal battle tactics that its sequel displayed last night can't impress much. It feels darker Mark Steven Johnson's 2007 dud, and therefore more in line with the source material. But as it's directed by the makers of Crank, I can't just give it a pass because I happen to love superhero cinema. No, I have to see the film to believe in the Rider again. That said, there's potential here, given the cast including Ciaran Hinds and Idris Elba, and what looks like better use of special effects.

Universal did the smartest thing it could have with this ad: tell the audience EVERYTHING they need to know about it and show them the colorful, wacky aesthetic the film features. Now moms and dad's know that there's a quality family film on the way that employs voice talent that everyone will like and eye-popping 3D visuals that kids can't get enough of. The characters are cute, the story is relevant and the Dr. Seuss brand is recognizable. It's a perfect combination for an animated flick, and looks like perform well when it opens on March 2.

Let me make myself clear. I don't think this is going to be a bad movie. I'm actually looking forward to it very much. But I believe that you've got to put your very best foot forward at the Super Bowl, and Paramount didn't give Sacha Baron Cohen fans anything they hadn't already seen with this spot. There's not one new piece of footage that I could tell, and that's a damn shame because I know that the movie will offer much more comedic gold than the four jokes we've been watching since the first teaser trailer hit the web months ago.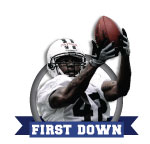 With a beautiful female lead in Adrianne Palicki, seasoned action vets like Dwayne Johnson and Bruce Willis and some fantastic action scenes teased, GI Joe: Retaliation looks like a step in the right direction for the franchise. The 2009 original was all spectacle with literally no substance, but the sequel has a script from the writers of Zombieland and a director who's a longtime fan of the property (Jon M. Chu). There's a lot of potential for the film to be a surprise hit in light of it releasing just days before The Amazing Spider-Man and weeks before The Dark Knight Rises.
Source: Indiewire, Movieweb