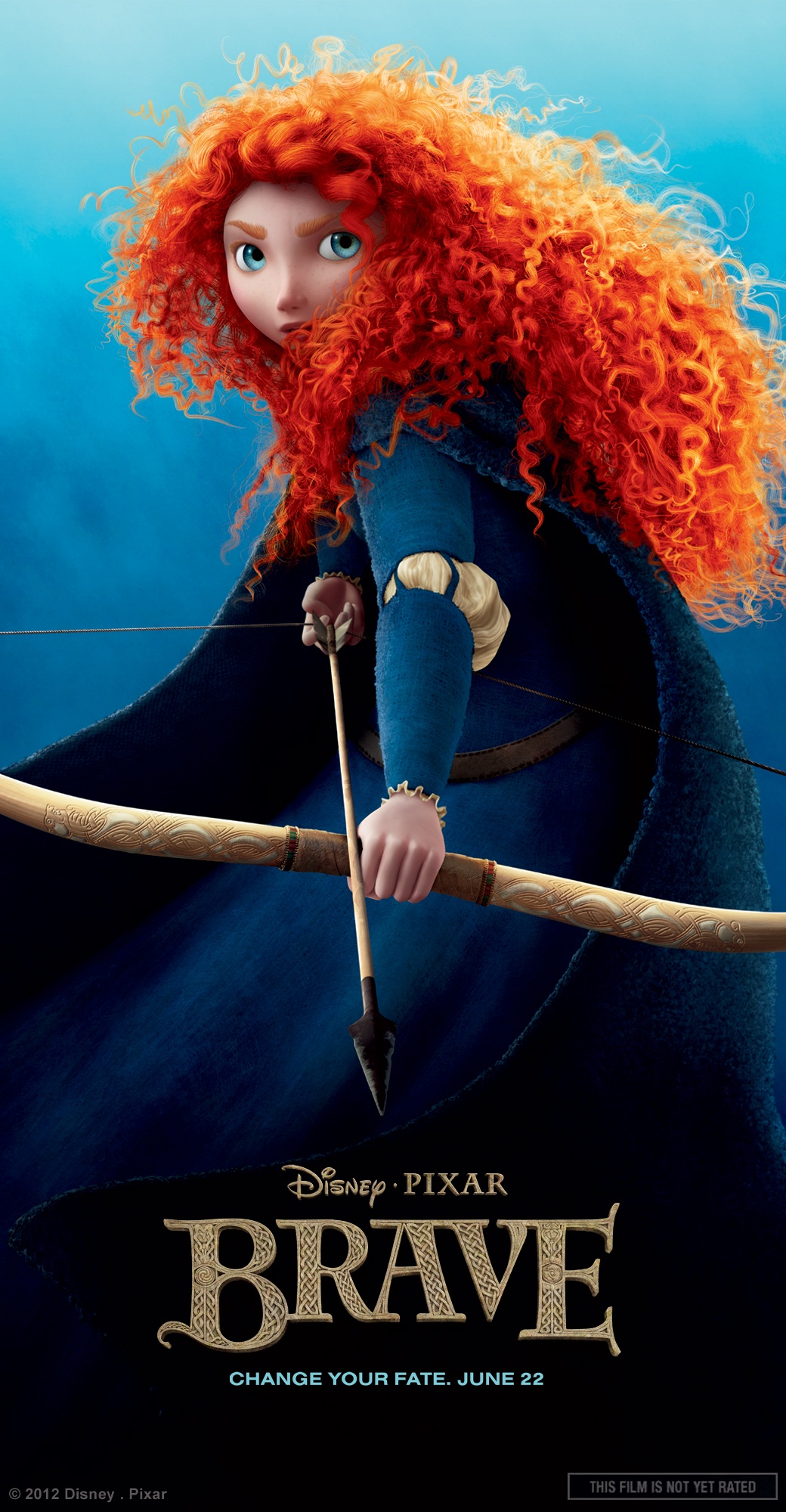 Brave is an important movie for Pixar Animation Studios. Since they first won audiences over with their technological and storytelling marvel Toy Story in 1995, the Disney offshoot has continually upped their game, crafting features with more heart and life than any live-action counterpart. Monsters Inc., The Incredibles, Finding Nemo, Ratatouille, Wall-E—a slate overflowing with imagination, but critics have always been quick to note one important detail: where are the female leads?
Disney reinvented itself in the late '80s when it owned the "Princess" story with movies like The Little Mermaid, Beauty and the Beast, Aladdin, Pocahontas and more. But there was a lull, thanks to a push to cater to girls and boys, and quickly the Princess game fizzled out. Disney has attempted to bring it back, with honest reinventions like Princess and the Frog and Tangled, but even today, the "Princess" genre doesn't click with the modern world the way it used to. Disney takes heat for it, and reasonably so—female characters can't just be damsels in distress, they have to be their own people.
Which brings us to Brave, a movie that could dissolve preconceptions of what female characters are capable of achieving in Hollywood. Taking place in medieval Scotland, Brave follows the fiery princess Merida, who defies her culture's conventions by tackling adventure normally meant for the men. She's fearless, abrasive and pretty darn good at shooting bow and arrow. She's everything but a damsel in distress. So is she the strong female lead Hollywood animation needs? Or is she another stereotype, the tomboyish gal who can't fit in?
The title of the film feels apt—Pixar is taking a leap with Brave, using their clout to try something new that could pan out either way. From the look of this new two-minute scene, the animation and comedy is all up to par, with Merida looking fully realized amongst the dazzling scenery and fluid action. Whether she can live up to the established pantheon of Disney Princesses, or better, rise above them as a new kind of character type, is something we'll find out when Brave hits theaters this summer.
="font-style:>