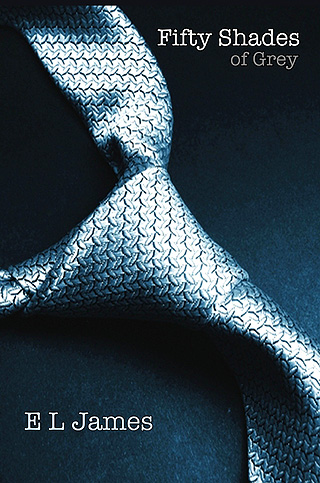 Books are the new black. If The Hunger Games opening day ticket sales weren't proof enough, now comes word that there is another battle everyone is talking about: the fight for movie rights to the hot new e-book, "Fifty Shades of Grey."
According to the West London-based writer, E.L. James' Twitter account, she spent the weekend at the Soho House in West Hollywood meeting with a long list of movie studios who want to see her novel on the big screen.
However, unlike the most recent big screen book adaptations, including The Hunger Games, Twilight, and Harry Potter, this book is nowhere close to rated-PG. The story is about a young college student, Anastasia Steele, and the older man/millionaire who falls for her. Their relationship quickly turns sexual and Steele finds herself involved with a man who has a thing for R-rated role playing.
The e-book has already reached the top of The New York Times digital bestseller list, and the hard copy version won't even be available until early April. It's easy to see why all this attention has taken the writer, a TV exec wife and mother of two, "totally by surprise."
[The Wrap]