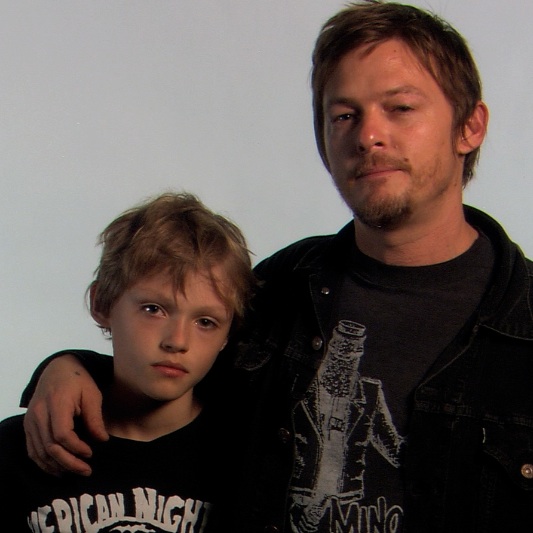 One sign of a great documentary is whether or not the movie can get people talking, and with days before its release, Bully is sparking debate in Hollywood and across the country. Producer Harvey Weinstein (the mastermind behind such Oscar winners as The King's Speech and The Artist) is currently in a heated battle with the MPAA board over to the doc, which reveals in raw detail the terrifying truths behind the current trend in school bullying. The film was given an R rating for language, a burden that Weinstein believes will prevent those who must see the film from catching in theaters. He's not alone—celebrities have been taking to the airwaves to make it heard that Bully is a must-see movie, including a recent declaration from Ellen DeGeneres on her talk show and PSAs recorded by familiar names in the business.
The Weinstein Company has given Hollywood.com an exclusive look at two of their anti-bullying videos, recorded by Norman Reedus of The Walking Dead and legendary comedic actor Charles Grodin. Check them out below, and make sure to see Bully when it hits theaters in limited release this Friday.
Find Matt Patches directly on Twitter @misterpatches and remember to follow @Hollywood_com!
Norman Reedus
Charles Grodin
Tomorrow is also "Anti-Bullying Twitter Tuesday." Follow @BullyMovie and retweet their message: "13 million kids get bullied every year. It's time to take a stand. Repost to stop Bullying. #BullyMovie"