Pixar is fertile ground for franchises. The company's last two films were sequels — Toy Story 3 and Cars 2 — and it is currently working on a prequel to the 2001 movie Monster's Inc.. Even though Pixar has had some success with creating series out of its features (the Toy Story collection is immaculate), it is refreshing to know that there are still original pictures on their roster, such as the upcoming Brave.
Below are new character banners for the Scotland-set adventure story. Princess Merida (Kelly Macdonald), the hero of the tale, heads the pack with bow and arrow in hand (archery is becoming quite a trend in Hollywood... quite a trend indeed). Also featured are Merida's parents, the King (Billy Connolly) and Queen (Emma Thompson), and the three Scottish lords (Craig Ferguson, Kevin McKidd, Robbie Coltrane), who, from the looks of the trailer, will serve as the classic comic relief team. Finally, three redheaded triplets — every Pixar movie needs a cute factor.
How does Brave look to match up to Pixar's other originals?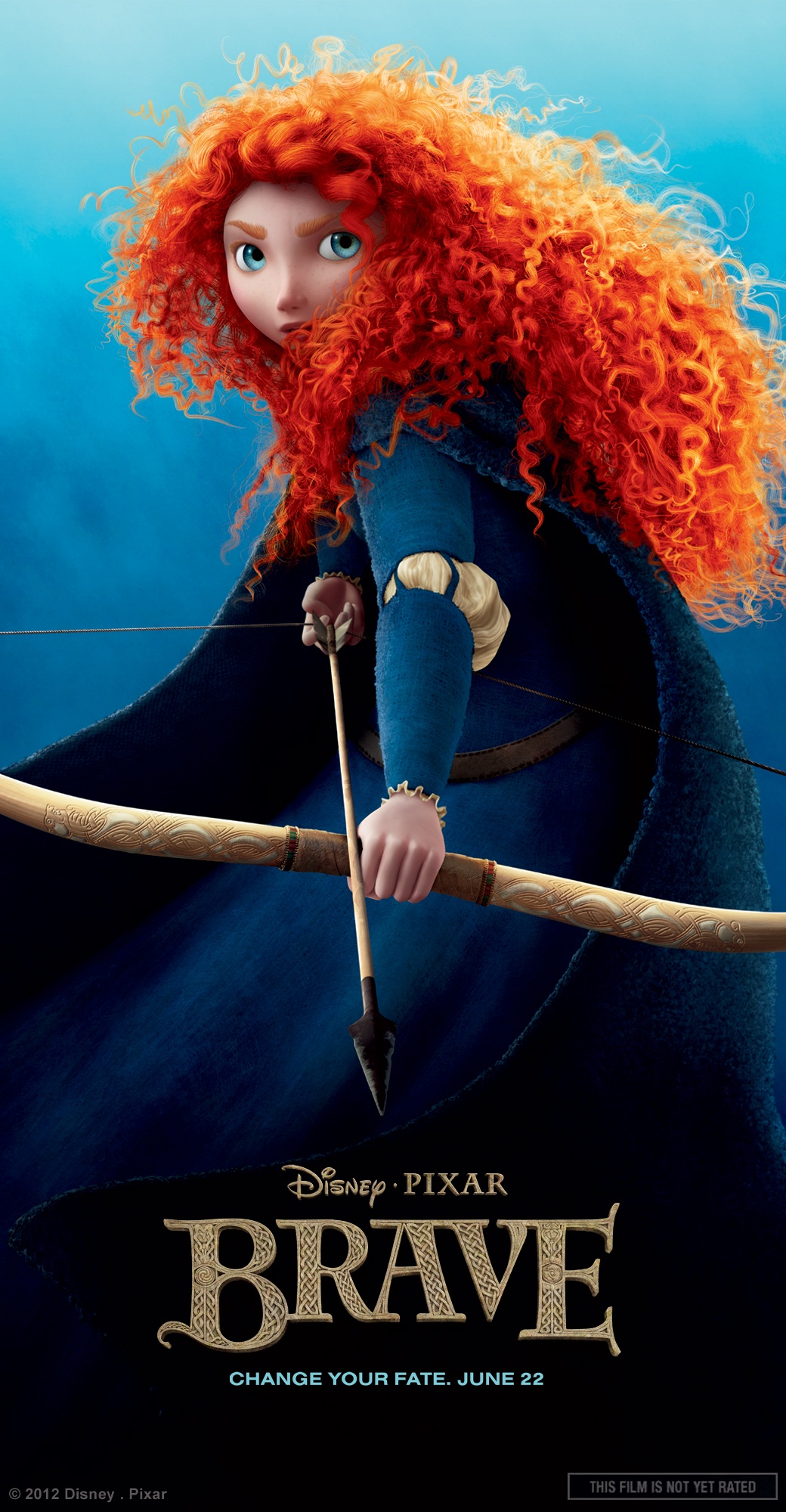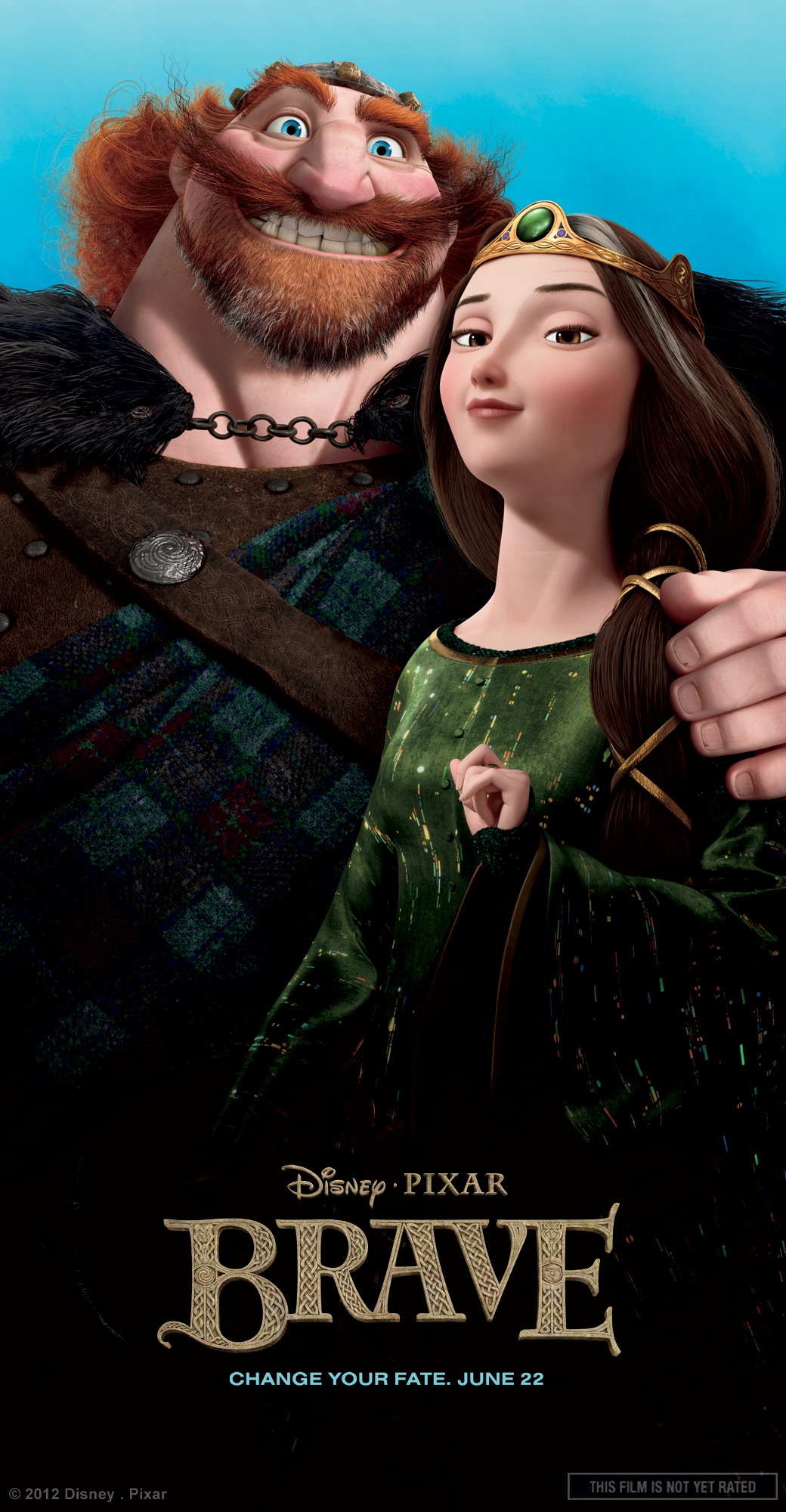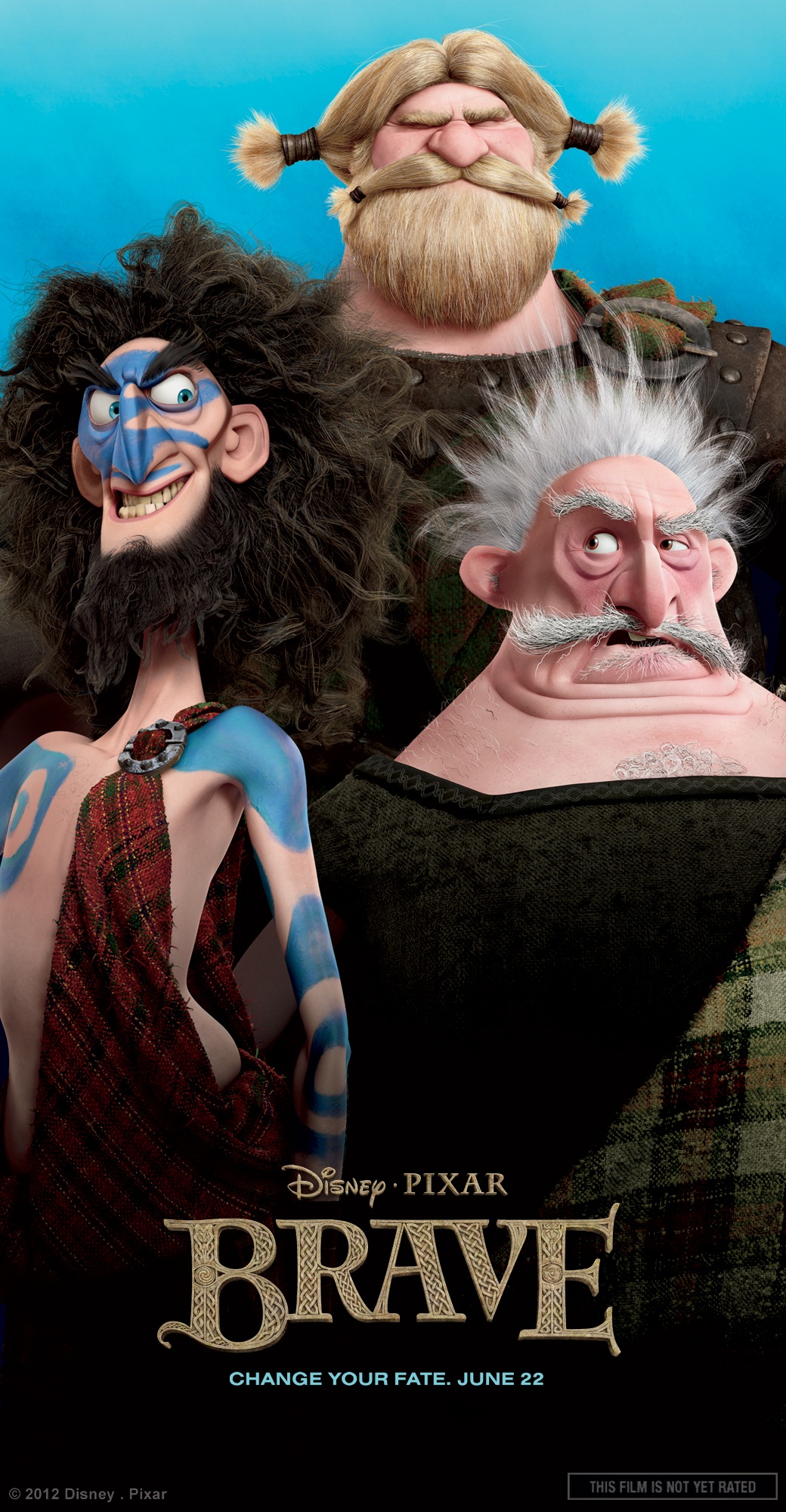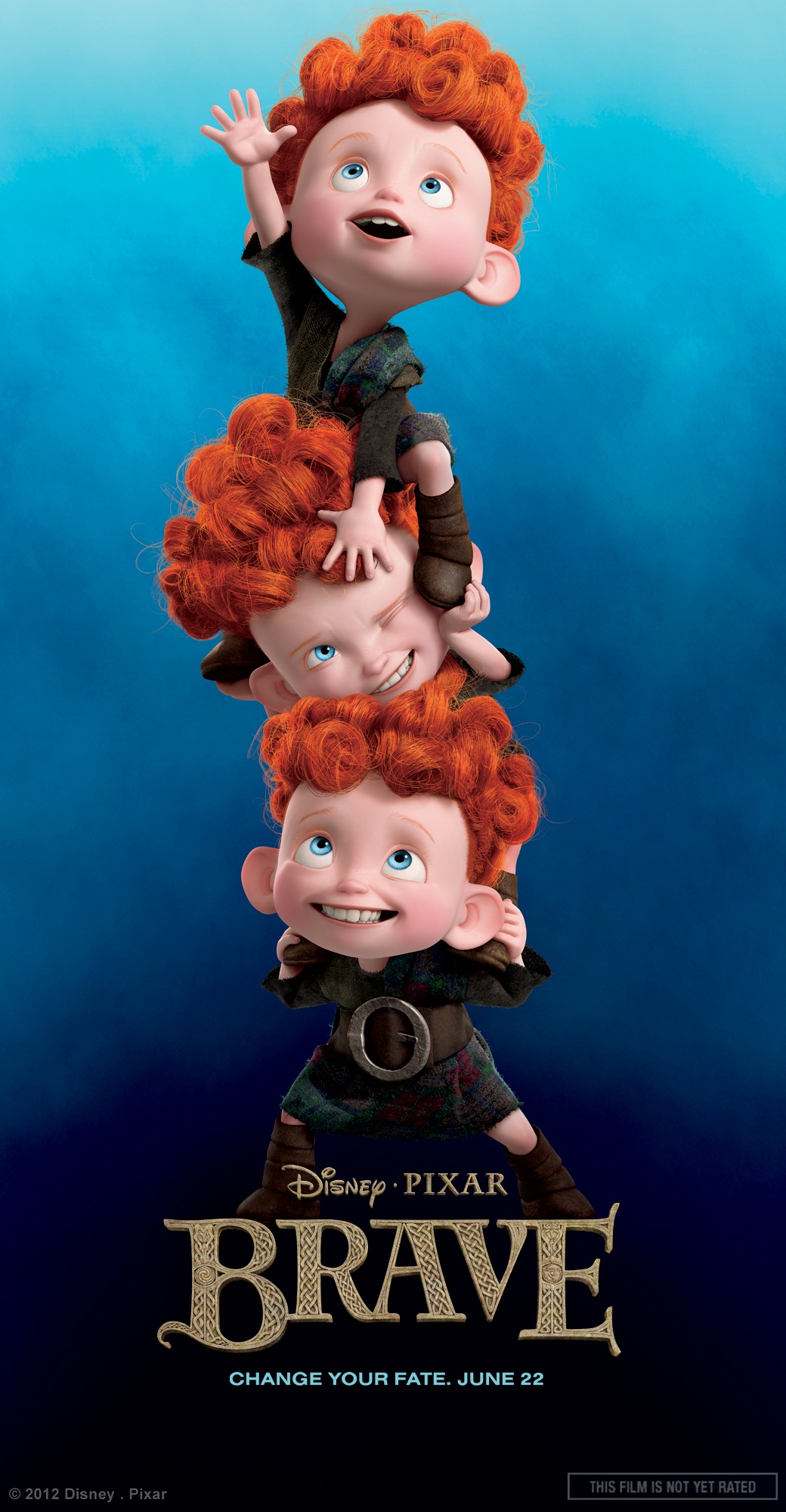 More
Trailer: Is Pixar's Brave the Disney Princess Movie We Need?
Pixar's Brave Trailer Is Adventurous, Funny and Thrilling
Be Brave and Check Out Image of the Pixar Film's Frightening, Funny Savages