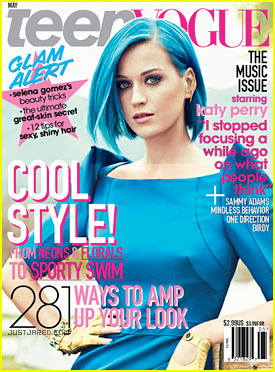 Katy Perry is no stranger to the silver screen, even though you've never seen her face. The pop singer, who made her movie debut voicing Smurfette in the animated flick, The Smurfs, was close to landing a role in another movie: the Oscar nominated film adaptation, The Help. In the May issue of Teen Vogue, the cover girl reveals why she had to turn down the role. "I couldn't because the shooting schedule conflicted with the release of my record. And I was upset about that; I knew it was going to be an important film."
The film, which received four Academy Award nominations, was never in jeopardy of losing its star. The 27-year-old singer calls the role she was going to play, "a small part. I wasn't going to be Emma Stone or anything." Couldn't you just see her as the manipulating Hilly Holbrook (played by Bryce Dallas Howard)?
What character do you think she would have played best?