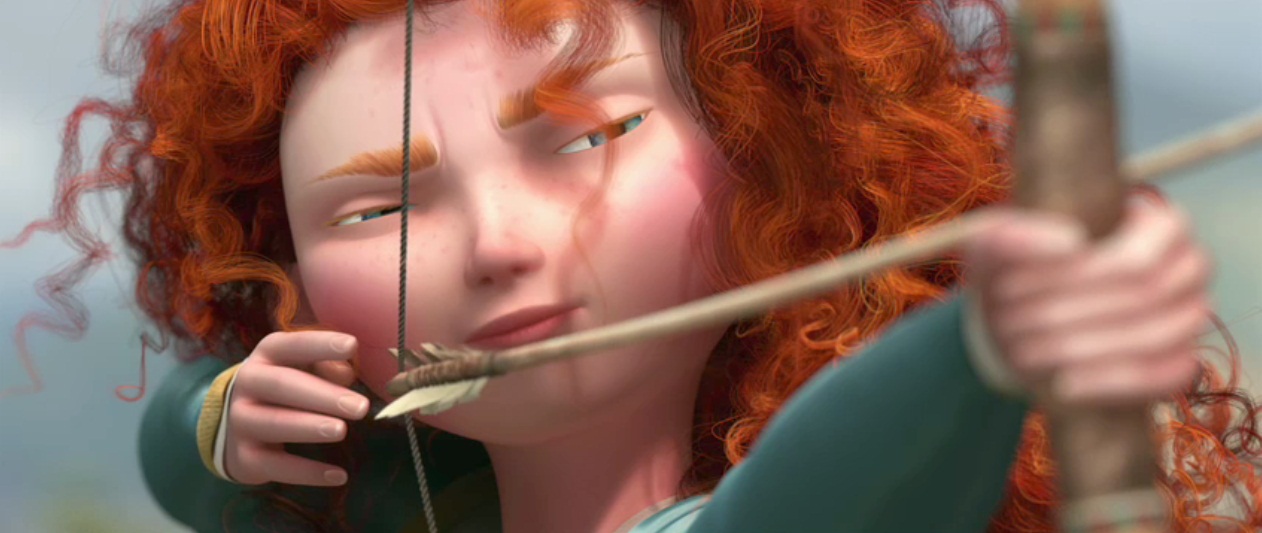 Much of the conversation surrounding Pixar's upcoming film Brave is focused on the fact that it will feature the production company's first female hero. Not only is this a leap for Pixar, it's also a progressive step for children's movies in general.
Traditionally, animated princesses have been the victims of dangerous circumstances, with lead males coming to their rescue and winning their hearts. But Brave is far from this: Scotland's Princess Merida (Kelly Macdonald) is a skilled archer and aspiring heroine — unfortunately, her loving but restrictive parents are of the more "traditional" mindset that women are meant to be refined and delicate.
Brave's message is a very important one to expose young children, girls and boys alike, to. But a message of any kind would not be effective in a story that doesn't captivate and entertain from other angles. From the looks of the newest trailer for Brave, the movie is working with plenty of promising aspects. Beautiful imagery, a dazzling mythology (complete with monsters and otherworldly forces), and the extremely necessary cast of humorous supporting characters. Brave does have a very important theme, and looks to be one that all of these other great facets will help to deliver effectively.
More:
Pixar's Brave Unleashes More Adventure in New French Featurette
Brave: Meet the Newest Pixar Characters — PICS
Trailer: Is Pixar's Brave the Disney Princess Movie We Need?