The lines between The Dark Knight Rises and the real world have been blurred for quite some time. After it was leaked that Christopher Nolan wanted to mesh the devastation of Gotham City with the Occupy Wall Street protests at Zuccotti Park, it became hard to tell our reality from that in Nolan's Batman universe, making our own reality infinitely more interesting. Contributing to further confusion (and reality improvement) is this new viral campaign courtesy of The Dark Knight Rises website.
Below, you can see the police files on the masked vigilante known to Gothamists as The Batman, including a warrant to arrest, a wanted article, and a letter written by Deputy Commissioner Peter Foley regarding the investigation of the Batman case. Peruse the documents below, and be sure to call GCPD with any information if you see a looming stranger with a grappling hook, Will Arnett-ian vocal patterns, and a penchant for misunderstood crime fighting.
The Dark Knight Rises stars Christian Bale, Anne Hathaway, Tom Hardy, Joseph Gordon-Levitt, Gary Oldman, Michael Caine, Marion Cotillard, Morgan Freeman and Juno Temple. The eagerly anticipated film hits theaters on July 20.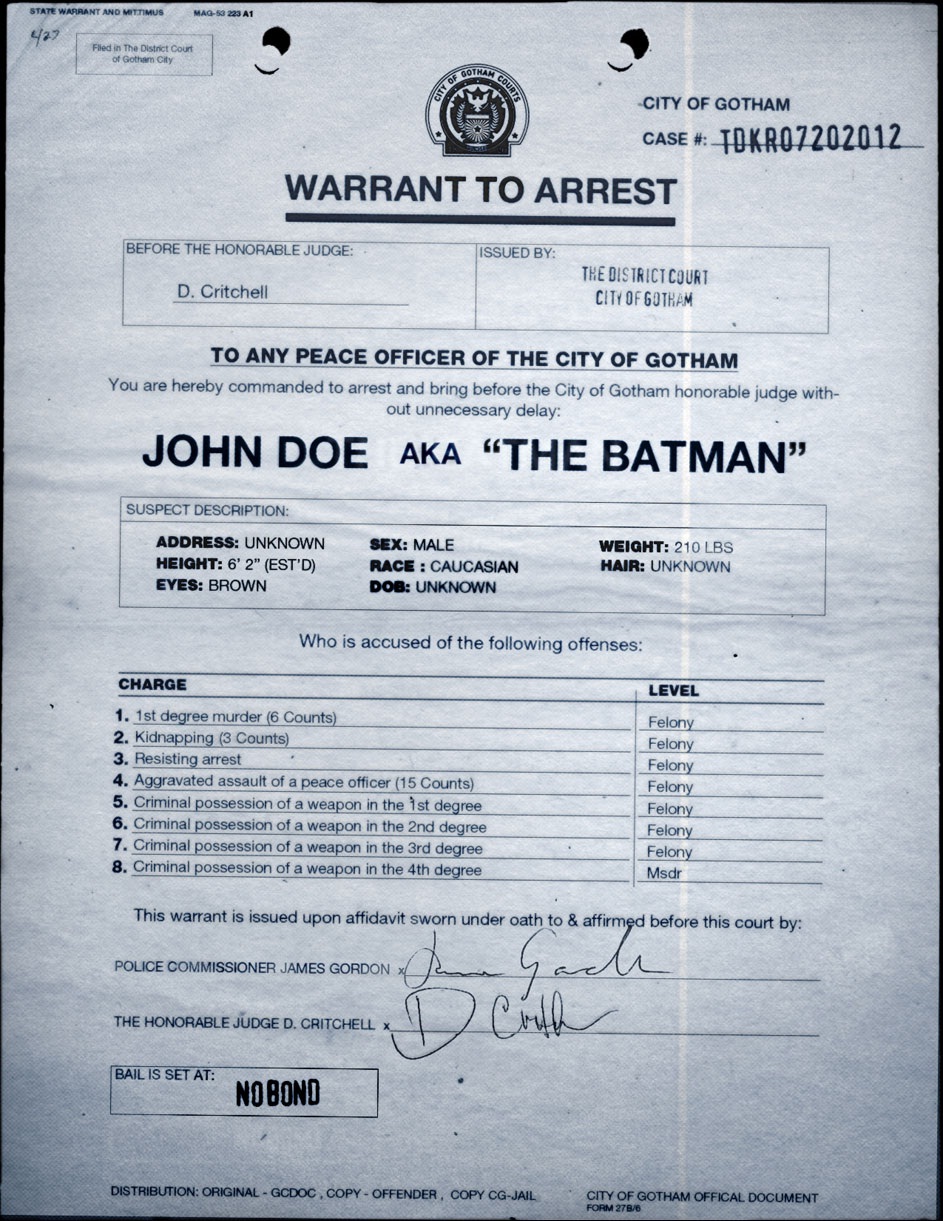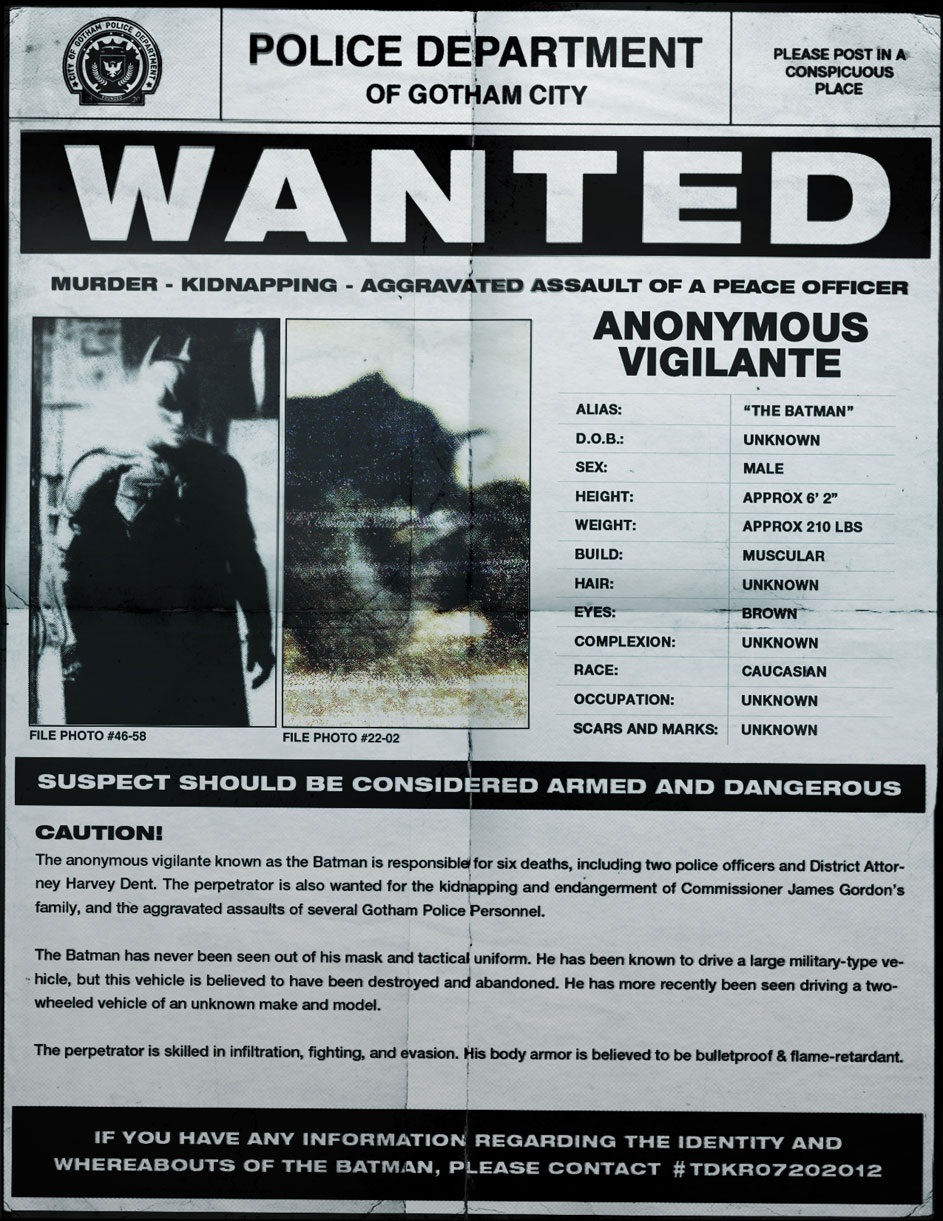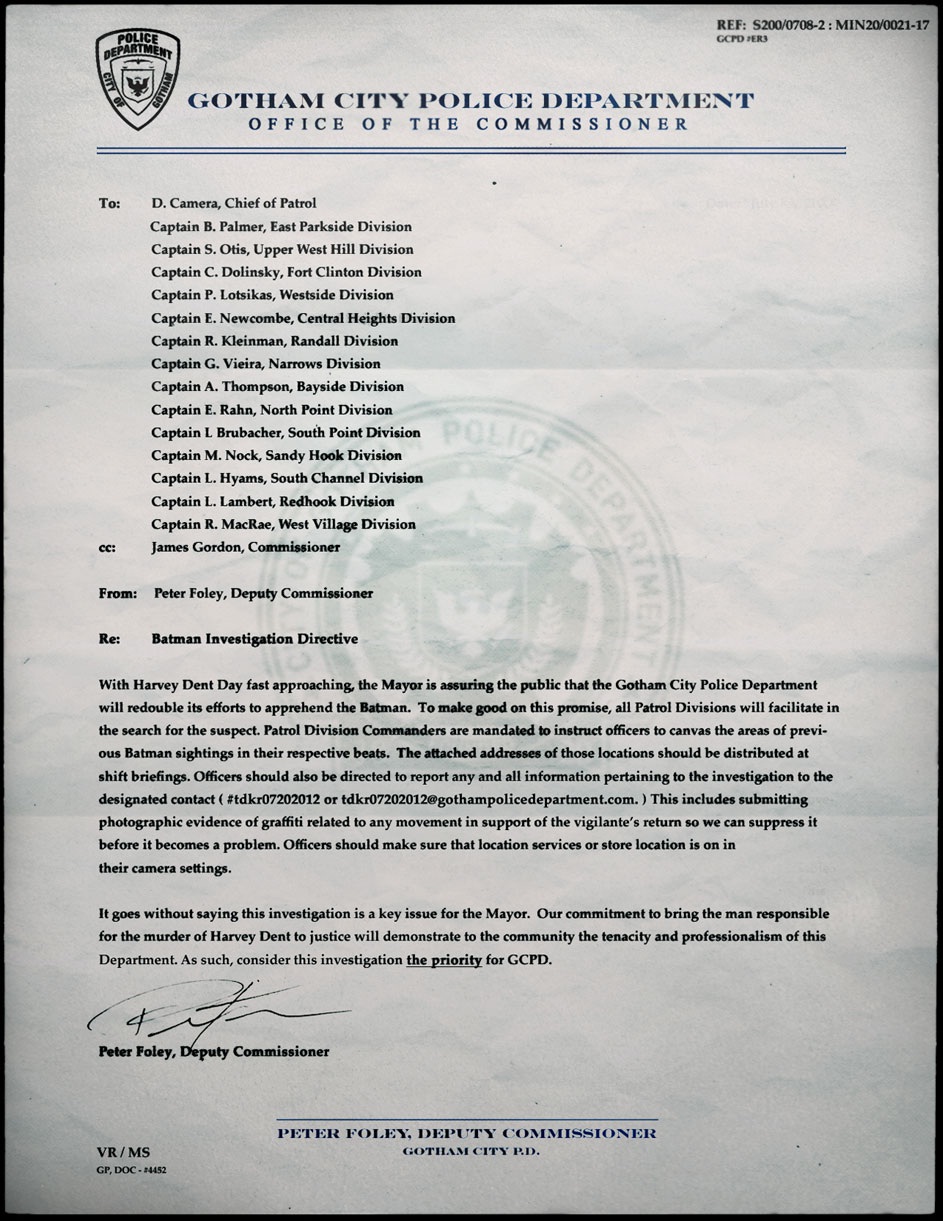 More:
The Dark Knight Rises: Over an Hour of Bane vs. Batman in IMAX
Dark Knight Rises News and More: 7 Things We Learned from CinemaCon
Final Dark Knight Rises Trailer Will Run Before The Avengers