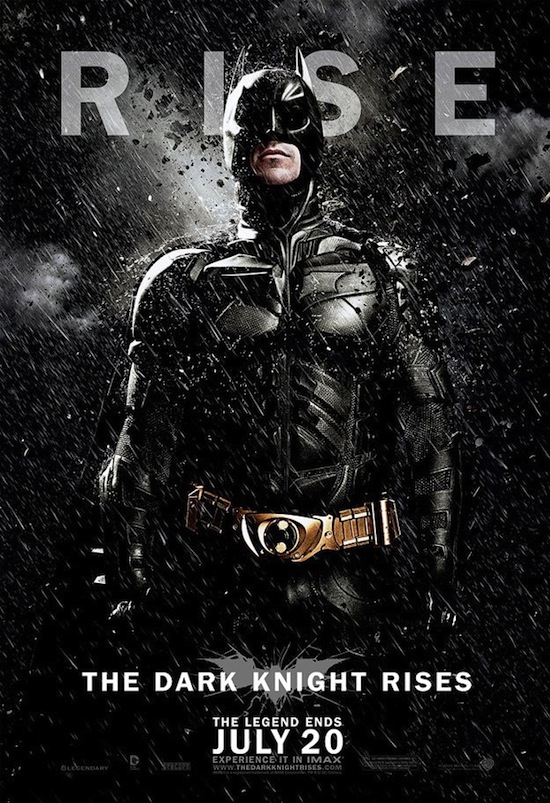 I need you to get me back in the game - Bruce Wayne, The Dark Knight Rises
Back in 2008, Christopher Nolan's Batman sequel The Dark Knight pulled off the impossible: it took home an Academy Award. Not just a technical special effects award either; an acting award, for Heath Ledger's terrifying performance as the film's baddie, The Joker. The posthumous Best Supporting Actor win was the culmination of months of buzz for both Ledger and the movie — many thought the Batman Begins follow-up even had a chance at a coveted Best Picture slot.
While I'd agree that as a self-contained film, The Dark Knight lacked an important element that made it a great sequel. Ledger's Joker commanded the screen, but the forceful presence left little room for the expansion of Christian Bale's Batman. Batman Begins begged us, the audience, to go back to the Bruce Wayne's roots and understand the complex emotional hardships of his circumstance, what would drive a real person to don a batsuit and fight crime. The Dark Knight attempts to continue that through line, exploring Gotham City's reaction to Batman in the wake of terrorist activity, but with such a strong and iconic member of the rogue gallery hijacking the spotlight, rarely does Batman's struggle effectively click.
From what I can tell, The Dark Knight Rises fixes those problems with a return to the Batman-centric story. The villains — Tom Hardy's Bane and the is-she-isn't-she baddie Catwoman (played by Anne Hathaway) — are there, are vocal, are destructive, but it's all from Bruce Wayne's perspective, watching as Gotham falls victim to the explosive chaos of his mumbling foe. There's a direct link between The Dark Knight's conclusion, the movie's biggest Batman moment. That film ended with our hero retreating, vowing to disappear from the public eye. Now he has to return — even as Catwoman questions the move. I love a good action scene, or a scene-stealing nemesis (which also explains my love for Batman & Robin and Arnold Schwarzenegger's puntastic Mr. Freeze), but Nolan's Batman films are at their best when focused on Batman. The Dark Knight Rises makes the promise of a grand finale to the Bruce Wayne arc and, with every snippet of footage, appears to deliver.
Follow Matt Patches on Twitter @misterpatches
More:
'Dark Knight Rises': Batman, Bane, and Catwoman Rise As Rain Falls — POSTERS
New 'The Dark Knight Rises' Trailer: 'I Won't Bury You' — VIDEO
'The Dark Knight Rises': Over an Hour of Bane vs. Batman in IMAX
[Photo Credit: Warner Bros.]