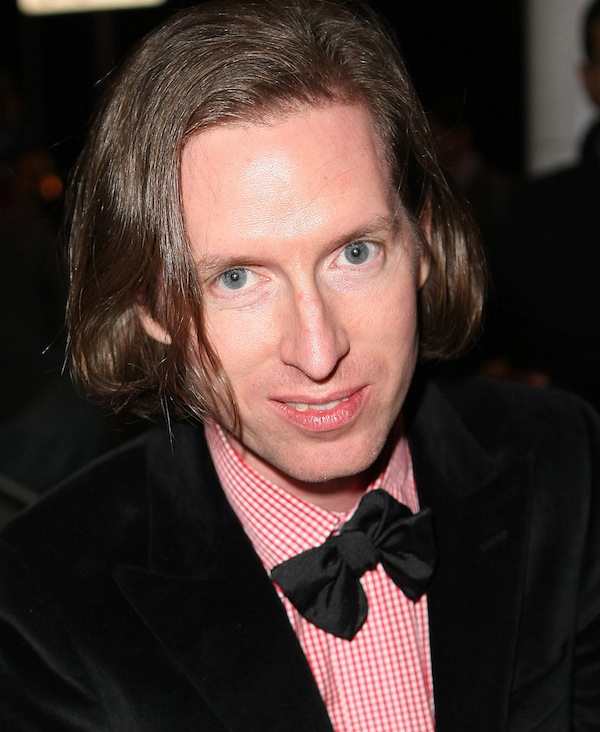 Despite taking place in the real 1965, Moonrise Kingdom's highly-stylized world is heavily informed by fantasy. The mixture may sound like a tonal imbalance, but when your main characters are a couple of pre-teens, it's only natural. "I remember being the age of these characters, and how whatever fantasy you want to believe in at that age, you desperately want to believe it, and it takes over your whole world," director Wes Anderson explains. "If you at least think you've fallen in love at that age, it's almost like a fantasy, and it's so overwhelming, and it just changes the whole reality, and it's kind of like it's snowing or something, the whole world is something. That's what I was thinking about while we were making the movie, trying to get the feeling of people who are not seeing the world through a documentary lens."
Anderson is known for his distinct cinematic approach, but Moonrise marks new territory for the auteur, an innocence and dreamlike quality that permeates through the storybook visuals and romantic script. To achieve that feeling, Anderson returned to many of books and movies he loved as a kid. Anderson recalls Madeline L'Engel's A Wrinkle in Time, Mark Twain's Huckleberry Finn (which the director suggests shaped the characterization of his young hero Sam Shakusky) and Susan Cooper's '60s fantasy series, The Dark Is Rising. Anderson calls the first book in the saga, Under Sea Under Stone, "a tease," in that at the core of the epic tale was a touching family story. But that didn't stop him from immersing himself in the more fantastic elements as a kid. "There's a poem that includes all these different symbols and talisman [When the Dark comes rising, six shall turn it back/Three from the circle, three from the track/Wood, bronze, iron; water, fire, stone/Five will return, and one go alone…], and there's this whole sort of mythology associated with it," Anderson fondly remembers.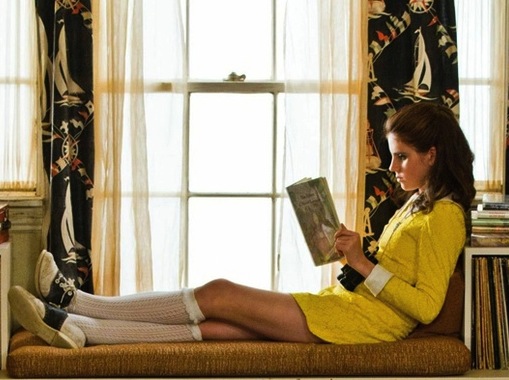 "But it does not have the complexity of Tolkien. It's young adult novel feeling, from the '50s, '60s, so there's a sort of simplicity at the same time that there's a very fleshed-out fantasy world. I remember carrying and wearing objects that I was imbuing with the powers of these talismans that were in the series." And, no, Anderson never saw the much-maligned The Seeker: The Dark Is Rising. Reboot?
Classic young adult fiction wasn't the only point of reference for Anderson, who also found inspiration in the purposefully artificial look of the moody 1955 film Night of the Hunter and, on the other end of the spectrum, Mary Poppins. Anderson points to the "theatrical feeling" of the classic Disney musical's exteriors. "One particular: 'Stepping Time,' the one where all the chimney sweeps are jumping from roof to roof, I think it's called. We were sort of trying to get the feeling of that, too." Weaved into the central romance is another selection from Anderson's youth, the 1957 opera Noye's Fludde. "My older brother and I were in a production of it when I was maybe 10 or 11," reveals Anderson. "During the writing of the script, I had this thought that I wanted to incorporate it in there somehow but I had no idea how."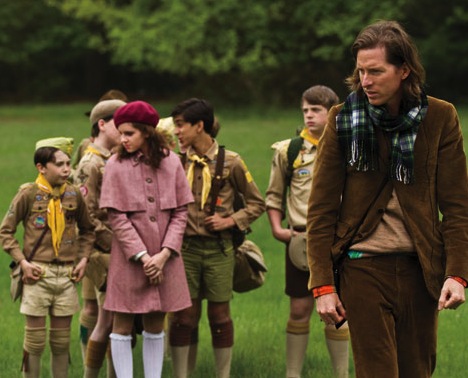 It was only when Anderson began collaborating with co-writer Roman Coppola that he found a place for the amateur musical. "One of the first things that happened is that he put his finger on a problem and the answer to it was that scene. We had more than one scene of these kids meeting for the first time, and he helped me organize the flashback structure and we figured out how this theatrical scene was gonna figure into it."
Direct reference is made to Anderson's memories of childhood literature in the form of Suzy, who prioritizes packing her favorite books when she decides to runaway from home. The director recently released short, animated adaptations of the made-up novels, the snippets teasing an animated version of Moonrise that could have been. The director has animation experience — he helmed 2009's Fantastic Mr. Fox) — and, while he never envisioned Moonrise as a stop-motion follow-up, did picture key sequences to be animated. "The idea was that we were gonna do these little animated parts for each of the books, and then at the end of the movie, for the big climactic scene at the roof of the church, the whole movie was going to become animation for three minutes or five minutes or something. But eventually I sort of decided it was going to be better if we let the audience see their faces and stay with the real people at that point."
Anderson is energetic when speaking of his past and how it influences Moonrise Kingdom — but don't expect him to continue mining his childhood for material. Or maybe do? Perhaps his greatest asset as a filmmaker is that his inspiration can come from anywhere. "The next thing I'm working on, for instance, has nothing to do with my own childhood at all, but I think you never quite know where it's gonna come from, anyway. Something you get introduced to, or reintroduced to, or something like that, can lead somewhere."
Follow Matt Patches on Twitter @misterpatches
More:
Some Of Us Love, Hate Wes Anderson's New 'Moonrise Kingdom' Trailer
'Moonrise Kingdom' Breaks Indie Box Office Record
'Moonrise Kingdom': Meet Bruce Willis, Edward Norton, Bill Murray and More — POSTERS
[Photo Credit: Focus Features]