Magic Mike is only days away from hitting theaters, which means fans are more anxious than ever to uncover any tantalizing tidbits these hunky stars are willing to tease (emphasis on the tease.) To tide us over until next Friday, star Matthew McConaughey gave the goods on The Tonight Show With Jay Leno. And by goods we mean admitted that he was asked to wax his nether region. 
"Everybody got manscaped to some extent," he (over)shared and noted that it wasn't exactly the most pleasant experience. "If you don't have to do it, don't ever do this." Alright, alright. 
The
newlywed
went on to recount his first public grooming session for a national television audience. "It was like 7:30 in the morning, I go down there, we're in Hollywood, and I go to this little place in the strip mall," McConaughey recalled, "There's this Russian woman in there, and she's just as formal as you could be: 'In the back, clothes off, lay down, turn over!'"
"She's pouring this glue and stuff all over you, and you're sitting there and you're giggling, and all the sudden she lays something on you . . .and it hurts! It does hurt!" he continued. "And the thing is, after every time she waxed off whatever hair she's pulling, she says, 'So sorry, so sorry, so sorry.' So you just giggle through the tears and hope you only got to do it once." But McConaughey isn't the only male actor who's had to endure their fair share of excessive — and sometimes painful and traumatizing — forms of male grooming. So in honor of McConaughey's dedication to his craft, here's a look at some of the best manscaping moments in movie history. Feel their pain.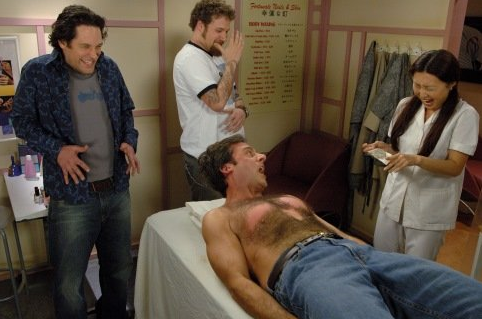 Steve Carell
in
40 Year Old Virgin
Pain is beauty, beauty is pain. A statement Carell can attest to all too well. Hands down, the funniest grooming scene in cinema history, Carell's commitment to the bit (he sacrificed his own chest for the sake of comedy) had audiences screaming with laughter. Not to mention screaming, "Oh, Kelly Clarkson!" any time they got waxed, too.  Photo credit: Universal Pictures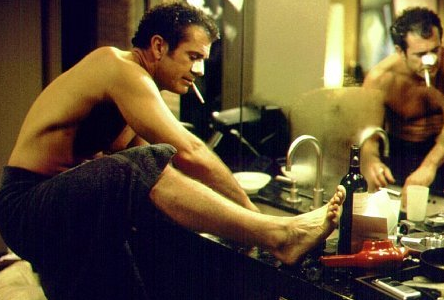 Mel Gibson
in
What Women Want
Act like a lady, think like a lady. Before it became plain painful to watch Gibson for
other
reasons, moviegoers watched him endure the trials and tribulations of womanhood in this comedy.  Photo credit: Paramount Pictures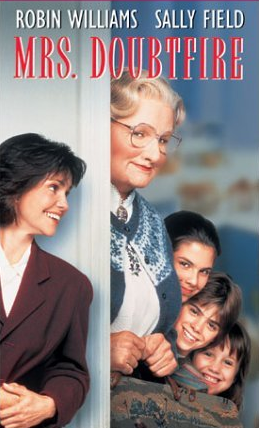 Robin Williams
in
Mrs. Doubtfire
A woman's work is never done. Particularly when you're actually a 40-year-old man taking on the look and identity of a 70-year-old woman. Now that's dedication. While he didn't commit like the other guys on the list — Hello! No shaved legs?! — s/he certainly had his family fooled.  Photo credit: 20th Century Fox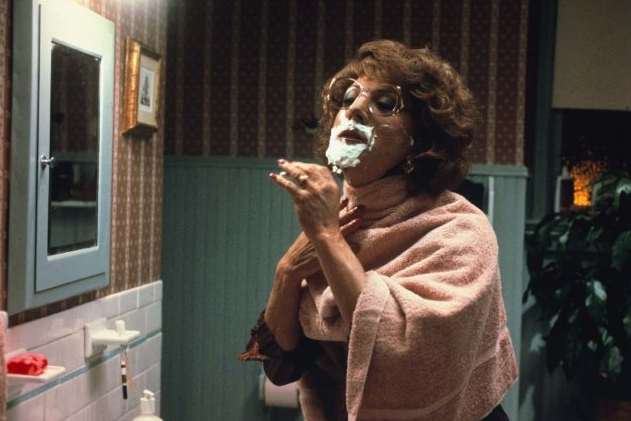 Dustin Hoffman
in
Tootsie
Hoffman took manscaping to the max, shaving his entire body and even plucking his eyebrows all so he can pretend to be a woman pretending to be another woman. (Got all that?) But all the grooming didn't go unnoticed: Hoffman created an iconic character and earned an Oscar nod for his work on the film.  Photo credit: Columbia Pictures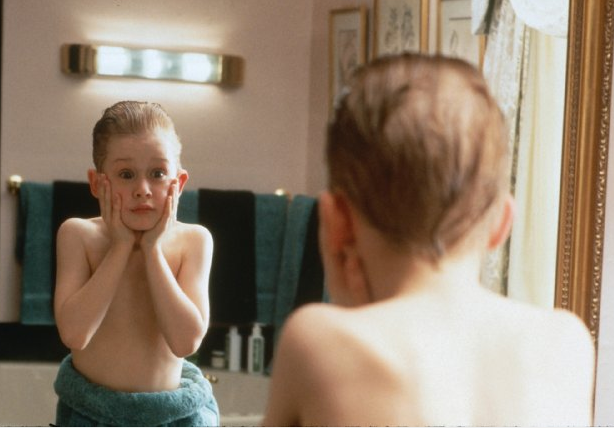 Macaulay Culkin
in
Home Alone
Kevin McCallister learned what it meant to be a man after experiencing the bittersweet sting of aftershave during his very first home alone shower. This classic moment was undoubtedly the highlight of Culkin's career and most likely sent little boys scurrying off to their father's bathroom to see what all the fuss was about. AHHHHHHH.  Photo Credit: 20th Century Fox Follow Kelly on Twitter @KellyBean0415
Best Movie Manscapes
More:
20 Magic Mike Photos That Will Make You Drool
Magic Mike: Channing Tatum & Alex Pettyfer Find Themselves, Lose Their Clothes — TRAILER
Magic Mike Trailer: Channing Tatum Falls in Love in a Shirtless Place — VIDEO