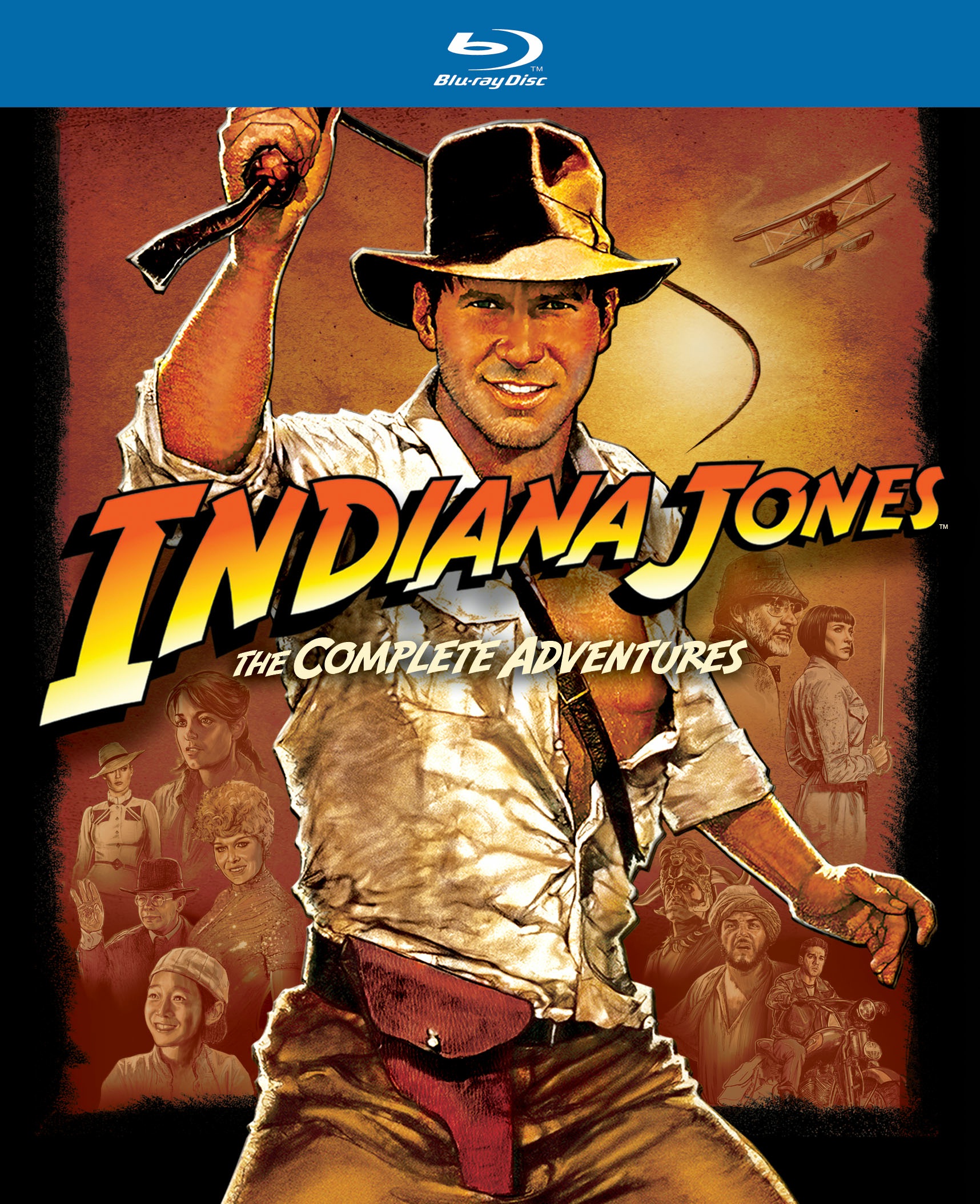 New to the Blu-ray world is a box set chronicling more than eight hours of footage depicting the life and work of an ophidiophobic American archaeologist over the course of the first half of the 1900s. Hooked yet? No? Would it help if the name "Indiana Jones" was mentioned?
Paramount is releasing Indiana Jones: The Complete Adventures — a Blu-ray collection of each of the whip-cracking, snake-fearing, daddy issues-suffering American hero's adventures, all remastered, from 1981's stellar series kickoff, Raiders of the Lost Ark (restored), straight through 2008's... not as impressive final chapter, Kingdom of the Crystal Skull. That's a whole lot of hat wearing.
The Indiana Jones series isn't simply a piece of entertainment; it's a testament to the golden age of three Hollywood greats: actor Harrison Ford, director Steven Spielberg, and writer George Lucas. Great men who came together to deliver one of the most monumentally memorable and influential movie series in history.
The box set, consisting of Raiders of the Lost Ark, Indiana Jones and the Temple of Doom, Indiana Jones and the Last Crusade, and Indiana Jones and the Kingdom of the Crystal Skull, will be available on September 18.
[Image Credit: Paramount]
More:
Lost 'Indiana Jones' Outtake Features Barbra Streisand, Carrie Fisher
George Lucas to Quit Blockbusters, Focus on "Personal Films"
'Jaws' on Blu-ray: Please, Steven Spielberg, Do a Commentary