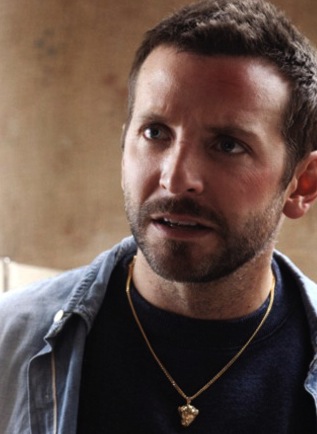 Before The Fighter, few would consider director David O. Russell to be a "prestige" director. That is, his previous films — including Spanking the Monkey, Flirting with Disaster, Three Kings and I Heart Huckabees — were off-beat stories never content to be shoehorned into one genre. They were weird, and in the best of ways possible. The Fighter fits into this logic too, albeit with the seal of approval from the Academy Awards (Russell was nominated for Best Director in 2010).
His next film, Silver Linings Playbook, continues his streak of award-friendly pictures, but in a way that doesn't appear to sacrifice his unique, playful voice. Starring Bradley Cooper and Jennifer Lawrence, the movie follows Pat (Cooper), a middle-aged man struggling with mental illness after losing his house, wife, and job. Living with his parents (Robert De Niro and Jacki Weaver), Pat barely stays afloat, until he meets Tiffany (Lawrence), whose own issues help the two form an unlikely bond. The sentimental vibes feel like Russell pulling out page of Cameron Crowe's book, but the director can't be underestimated. With a solid cast and an intriguing premise that swings back and forth between comedy and drama, Russell looks to have another personal film on his hands — and one that could easily be a hit come awards season.
Silver Linings Playbook hits theaters November 21.
Follow Matt Patches on Twitter @misterpatches
More:
Bradley Cooper Returns to 'The Silver Lining Playbook'
Jennifer Lawrence Rushes to Help Fainting Woman: Go Katniss!
Cannes Chatter: Early 'Django' Footage, 'Plenty of Blood, Plenty of Laughs'
[Photo Credit: Weinstein Co.]