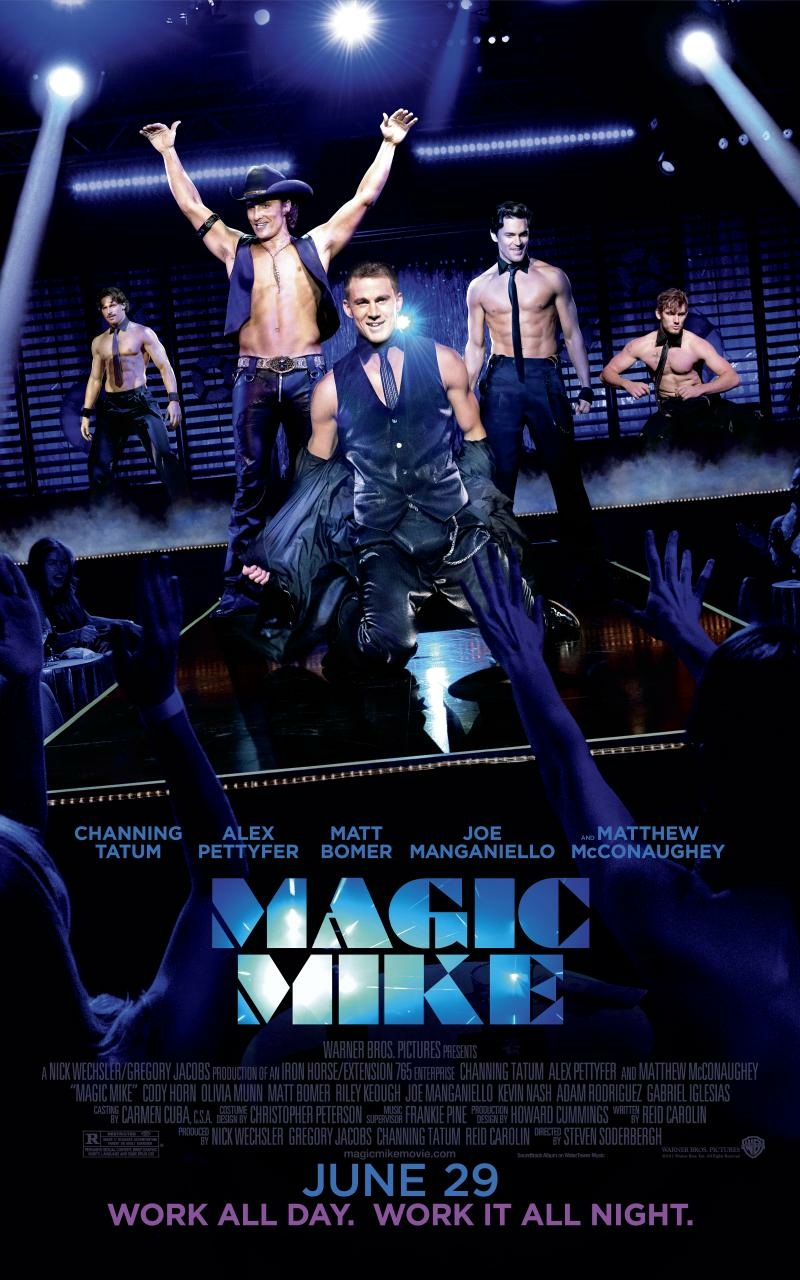 Has there been a recent movie better suited for the Broadway stage than Magic Mike? Sorry, Avengers — maybe if Spider-Man: Turn of the Dark wasn't a disaster.
Magic Mike is everything the White Way calls for: it's campy, whimsical, and willing to have fun with itself. But it's also down-to-earth, emotionally rife, and imbued with an honest and poignant story. Plus, naked dudes. So Broadway, here we come! Magic Mike director Steven Soderbergh and star/producer Channing Tatum are developing their stipper-centric dramedy, which hits theaters today, for the stage.
The excellent cast of Mike (or Magic? Which is the appropriate shorthand?) also includes torsoholic bait Alex Pettyfer, Joe Mangianello, Matt Bomer, and Matthew McConaughey, and although some of these men are indubitably gifted with golden tongues (Bomer especially), the Broadway incarnation of the film is bound to seek a new array of young, abdominally-inclined stage actors. Here's a few suggestions:
Daniel Radcliffe as The Kid (Pettyfer)
The unstoppable force that is the Harry Potter player can take on the role of the young newcomer to the stripping game. He's got talent, innocence, and experience battling Death Eaters.
Hugh Jackman as Dallas (McConaughey)
Couldn't you see Jackman operating a male strip club in real life? The most dashing man in the entire world can easily handle McConaughey's slimy manager who'd sell you down the river for an extra buck, and keep us loving him all the while.
Andrew Garfield as Big Dick Richie (Mangianello)
Spider-Man as a stripper, eh? Kind of makes you think of this. And that's worth the casting.
Neil Patrick Harris as Every Other Supporting Character
The omni-talented NPH doesn't even need to separate his roles by scene; the guy can handle multiple characters literally at the same time. Saying otherwise is just blasphemy.
Channing Tatum as Magic Mike
No one can replace the Tatum. Over the course of 2012, the actor has proven himself to be one of Hollywood's most valuable assets, both on camera and behind the scenes. If a Magic Mike musical does make it to the stage, Tatum has got to be on board as the central star. They can teach him to sing, right? He's already good at everything else...
More:
'Magic Mike': Yes, It's Amazing
Joe Manganiello Hints at a 'Magic Mike' Prequel
'Magic Mike' PSA: Who Should You See the Movie With?