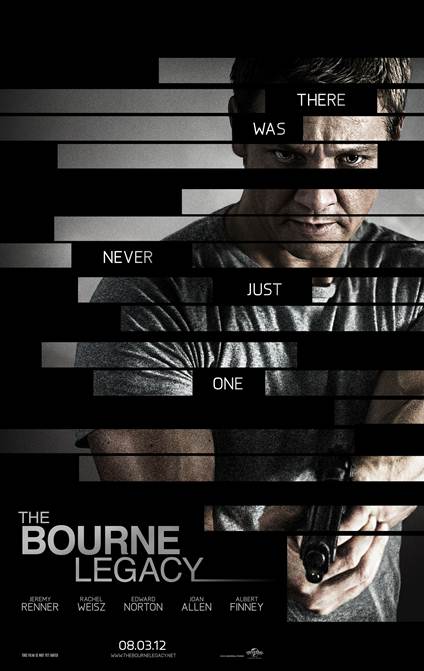 The influence of the Jason Bourne movies could never have been anticipated. The trilogy dawned in 2002, advancing Matt Damon's career to new degrees of action and adventure, and putting the names of directors Doug Liman and Paul Greengrass on the map. But now, Jason Bourne has given way to a new hero: Aaron Cross, portrayed by Jeremy Renner in the upcoming The Bourne Legacy. Many have wondered whether or not Cross can carry his own series of films in the vein of his Damonic predecessor. Also there are always apprehensions when approaching spinoffs, the Legacy producers are confident in the power of Renner's character.
"We think we've created a new franchise," Jeffrey M. Weiner, executive producer on Legacy as well as Supremacy and Ultimatum, tells Hollywood.com exclusively. "Jeremy Renner as Aaron Cross is a whole new character, we think this is the first of many." Weiner is sure that the viewing public feels the same way: "We're just going to keep making them. That's what the audience wants. And what the audience wants, we're going to deliver."
Frank Marshall, producer on every Bourne movie to date, says he hopes Renner can headline his own trilogy. "We want there to be another three [movies], definitely." He is highly optimistic about versatility of the expansions made in the newest chapter of this story: "We created a new character, and we created a new world that everyone is operating in. So we have a whole lot of ways we can go."
Reporting by Lindsey DiMattina
[Photo Credit: Universal Pictures]
More:
New 'Bourne Legacy' Trailer: More Jeremy Renner, Bourne Mentions
Watch Jeremy Renner Take Over 'The Bourne Legacy' in the First Trailer
Jeremy Renner Talks 'Ghost Protocol,' 'Avengers,' 'Bourne Legacy' and More