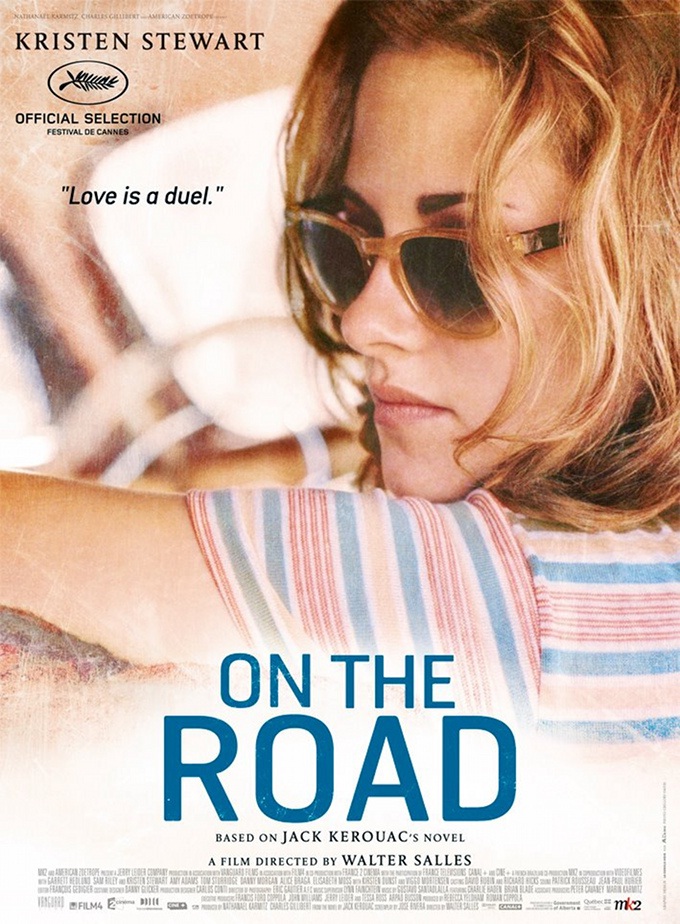 Author Jack Kerouac's On the Road is packed with all the romantic experiences young people yearn to stumble upon — road trips, deep friendships, half-drunk dancing, sweeping, steamy love — but when most people first pick up the novel, as required reading in high school, it's a poetic, semi-intelligible collage of words. Take this selection:
"…the only people for me are the mad ones, the ones who are mad to live, mad to talk, mad to be saved, desirous of everything at the same time, the ones that never yawn or say a commonplace thing, but burn, burn, burn like fabulous yellow roman candles exploding like spiders across the stars and in the middle you see the blue centerlight pop and everybody goes 'Awww!'"
Reading that selection with math homework looming doesn't have nearly the same impact as having someone vigorously perform it, to imbue Kerouac's words with the zest they were written with. That might be the greatest asset of the big screen version of On the Road; while the book has often been cited as being unfilmable as a coherent narrative, actors performing Kerouac's scroll immediately validates a movie version's existence. Hearing Sam Riley as the Kerouac proxy Sal Paradise muse on his surroundings, seeing Kirsten Stewart and Garrett Hedlund as lovers MaryLou and Dean Moriarty lay down the moves to the glowing jazz of the 1940s, feeling the vibrance of America's colors as the trio travel down scenic dirt roads… it makes one wonder what they missed when they were wading through the novel the first time.
Get a taste for the adaptation of On the Road, courtesy of director Walter Salles (The Motorcycle Diaries), with the latest trailer. The movie was picked up back at the Cannes Film Festival by Sundance Selects but has yet to solidify a release date. Maybe the movie will simply roll out with out an announcement, stroll into theaters casually. That would be fitting, no?
Follow Matt Patches on Twitter @misterpatches
[Photo Credit: Sundance Selects]
More:
Kristen Stewart, Kirsten Dunst Play It Old School in 'On the Road' — PICS
'On the Road' Posters: Kristen Stewart Leads Kirsten Dunst, Amy Adams and More
'On the Road' Trailer: Kristen Stewart and Garrett Hedlund Are the Mad Ones