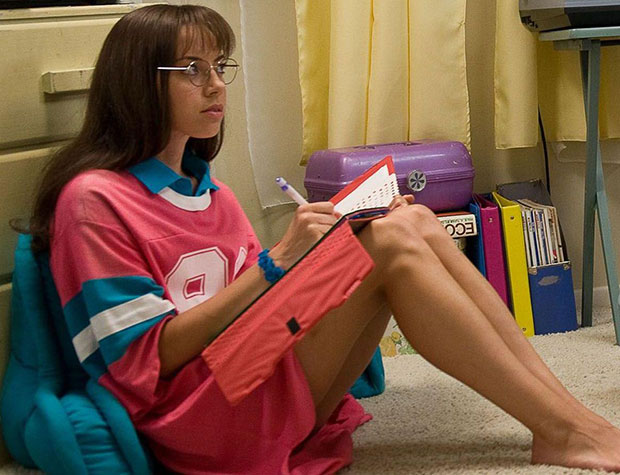 If you're a fan of Parks and Recreation, Community, Saturday Night Live, Friday Night Lights, and Arrested Development you might want to put watching the red band trailer of the upcoming comedy The To Do List at the top of yours. (And if you're not a fan of those shows, it's time to seriously reevaluate some things.)  
The movie, about a young woman named Brandy who plans to cross things off her sexual bucket list before heading to college (a "f**k-et list" if we're being totally crass here), stars Parks and Rec actress Aubrey Plaza (as the aforementioned Brandy) along with other beloved television royalty like SNL's Bill Hader and Andy Samberg, FNL's Connie Britton and Scott Porter, Arrested Development's Alia Shawkat, Community's Donald Glover, and The O.C.'s Rachel Bilson (added Hart of Dixie crossover bonus with Bilson and Porter!) Add a couple of great character actors to that list (including The Avengers' scene-stealer Clark Gregg, poised to do that again here) and you can pretty much mark this one down as your date for Valentine's Day.
Check out the fairly NSFW clip —  introduced by Plaza (who proved she's an entirely capable leading lady on the big screen as evident by this summer's quirky sleeper Safety Not Guaranteed) — here: 
The To Do List opens on Valentine's Day 2013. 
[Photo Credit: The Mark Gordon Company]
More:
Parks and Recreation Promos Get in the Olympic Spirit  Emmy Longshot: Aubrey Plaza
Arrested Development On-Set Photos