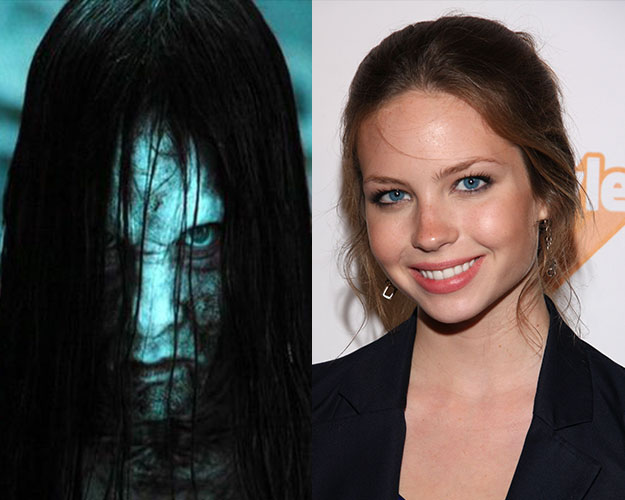 Horror movie villains are designed specially to haunt your nightmares long after the credits stop rolling. They lurk in the shadows of your memories, make you check over your shoulder when you enter a dark room, and have you checking under your bed before you snuggle in for the night. But strip away all the makeup and gore and you are in for a pleasant surprise — these onscreen terrors are portrayed by a gang of actors who turn heads in real life for all the right reasons. Who woulda thunk that the Jeepers Creepers Creeper and The Ring's Samara are secretly attractive?
This Halloween, be inspired by these actors' moxie and leave the Slutty Big Bird costume at the store. Take Daveigh Chase's lead and ugly yourself up this All Hallows' Eve. Don't be afraid.
Launch our gallery now to see photos of Chase and nine other secretly hot horror movie characters in and out of costume:
10 Terrifying Paranormal Characters Who are Normally Attractive
Follow Abbey Stone on Twitter @abbeystone
[Photo Credit: Dreamworks/WENN]
More:
7 Stars Who Got Started in Horror
The 9 Wildest Movie Makeup Transformations — GALLERY
How Will Horror Movies Continue to Frighten Us?
From Our Partners: