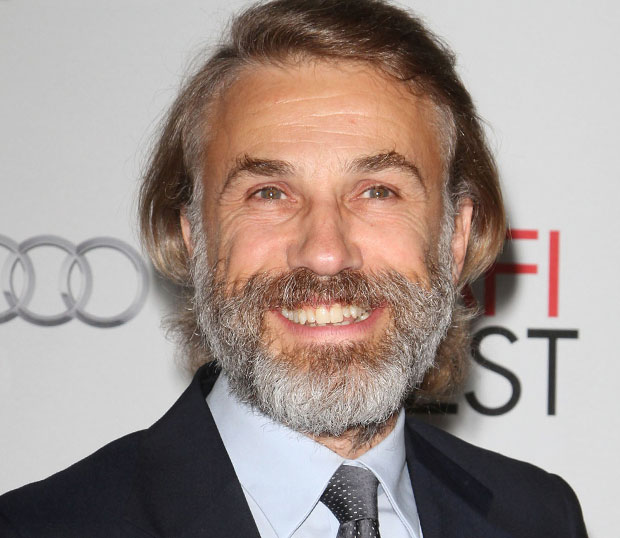 The 2011 film The Muppets successfully revived the wacky puppet franchise and their classic collection of musical numbers. Now, details for the upcoming sequel are surfacing, and it looks like the filmmakers will be swapping out "Mahna Mahna" for "Mahna Mah-ja."
The untitled followup to the hit kids flick will take the action across the Atlantic for a Europe set adventure. The Muppets star Jason Segal won't be joining the ragtag team of foam performers — including Kermit, Miss Piggy, and Gonzo — but Oscar-winning German actor Christoph Waltz (Inglorious Basterds, Carnage) will be stepping in to take on the key human role. The Hollywood Reporter reports that Waltz is in negotiations to play the role of an Interpol inspector who accompanies The Muppets on their comedic mission.
Original Muppets director James Bobin (Flight of the Conchords) will return to helm the feature, which reportedly has room for a few more human actors in parts like a Russian femme fatale and shady male lead who may or may not be up to no good.
Waltz, who won his Best Supporting Actor Oscar for his role as the sadistic Nazi Hans Landa in Quentin Tarantino's Inglorious Basterds, will next be seen in the director's latest, the bloody 2012 Western Django Unchained.
[Photo Credit: FayesVision/WENN]
Follow Matt Patches on Twitter @misterpatches
More:
Miss Piggy on Oscar Snubs, NBC's Awake and Piggy-centric 'Muppets' Spin-Off
Muppets Sever Ties with Chick-fil-A Over Anti-Gay Stance
Muppets' Sequel in the Works, But Not Co-Written by Jason Segel
From Our Partners: