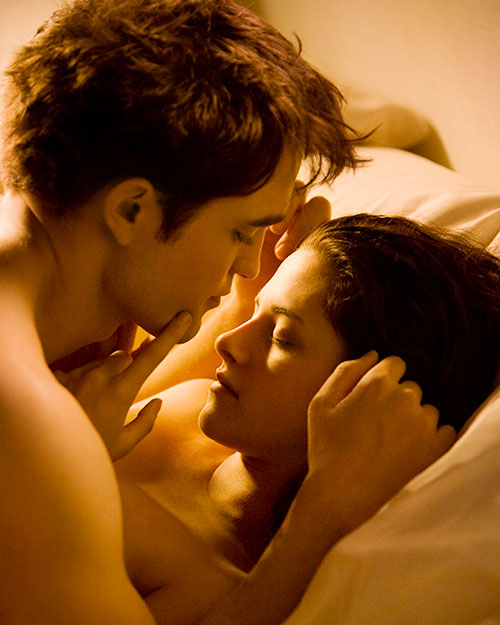 Who says you need gratuitous nudity and explicit sex scenes for a movie to be hot? Before you answer that with "Every Dude Everywhere," consider the love scenes from movies that you would normally disregard like The Twilight Saga: Breaking Dawn — Part 1 (pictured), Dirty Dancing, and Titanic. Sure, those movies were PG-13, but they still featured some of the most jaw-dropping, hot-and-heavy pairings ever caught on film. 
We narrowed down 12 of the hottest softcore love scenes in movies, from the rain-soaked scene from
The Notebook
that turned girls everywhere into Ryan Gosling worshippers, to that classic moment in
Ghost
that changed how we looked at making pottery forever. While there are some movies on our list that are a little more explicit than others (
40 Days and 40 Nights
,
Shakespeare in Love
) they still titillate more than just show T & A. 
No shame (or Shame) here: Check out our totally SFW gallery of the hottest softcore sex scenes. Parental guidance is suggested. Though, trust us, you won't want to watch these movies with your parents.
[Photo credit: Summit Entertainment] 
More: 
Meryl Streep Did What? Hope Springs and Other Senior Love Scenes