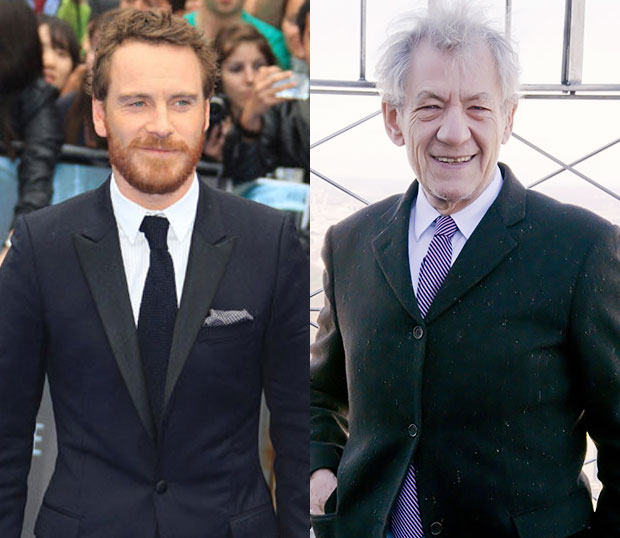 The Avengers aren't the only ones who get to assemble. X-Men: First Class producer Bryan Singer announced via Twitter on Tuesday that his main players from that film Michael Fassbender, James McAvoy, Jennifer Lawrence, and Nicholas Hoult will all return to revive their roles for the upcoming film X-Men: Days of Future Past. Singer, who will direct the fifth X-Men film (sixth, if you count the retroactive sequel Wolverine), told followers "I'd like to officially welcome back James McAvoy, Jennifer Lawrence, Michael Fassbender, & Nicholas Hoult to #XMEN for #DaysOfFuturePast."
That wasn't the only good news about actor reprisals that Singer had for X-Men fans when he also posted, "Thrilled to announce @ianmckellen118 & @SirPatStew are joining the cast of #XMEN #DaysOfFuturePast #magneto #professorX." That's right, young Magneto (Fassbender) and young Professor X (McAvoy) will be in the same film as old Magneto (
Sir Ian McKellen
) and old Professor X (
Sir Patrick Stewart
). In fact, with Days of Future Past's time travel plot line, it's very possible that the two pairs could meet (and also
make our heads spin with timeline logic
). 
With so many stars and characters returning for the First Class sequel, could that mean that we'll also see a variation Ellen Page's Kitty Pryde (a major character in the Days of Future Past comic book) in the picture as well? If the recent announcement is any indication, anything is possible.
[Photo credit: WENN.com]
More: 
Director Bryan Singer Officially Returns to Recharge X-Men Sequel