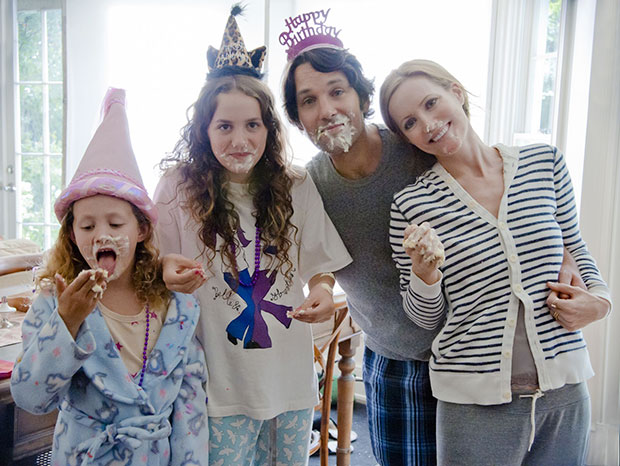 Apparently, being 40 welcomes a heavy fixation on the anatomical downstairs. This new red band trailer from Judd Apatow's latest film à clef, This Is 40, invites us to a front-and-center exhibition of the most intimate exchanges between longtime married couple, Pete (Paul Rudd) and Debbie (Leslie Mann), whom we met back in the writer/director's previous coming-of-(a certain)-age dramedy Knocked Up. As we learn from the below video's depiction of the couple and the assorted nuts who make up their company (Megan Fox, Jason Segel, Chris O'Dowd, and Robert Smigel), people at this stage of life... at least, the ones in the Apatow universe... never stop talking about their sex organs.
The two-minute trailer unleashes talk of the mentioned subject matter in regards to sexual orientation, performance enhancing medication, unorthodox garmentry, and ad hoc colonoscopies. Check out the below trailer for This Is 40, which hits theaters Dec. 21.
[Photo Credit: Universal Pictures]
More:
New 'This Is 40' Trailer: Now with Paul Rudd and Megan Fox in Their Skivvies!
'Bernie' Star Jack Black on Meeting His Real Life, Murderous Counterpart — EXCLUSIVE VIDEO
Seth MacFarlane Follows 'Ted' with 'Blazing Saddles'-style Western Comedy

25 Things You Didn't Know About 'Aladdin' (Moviefone) 

50 Best Movies of 2012 — With Some Surprises! (Moviefone)