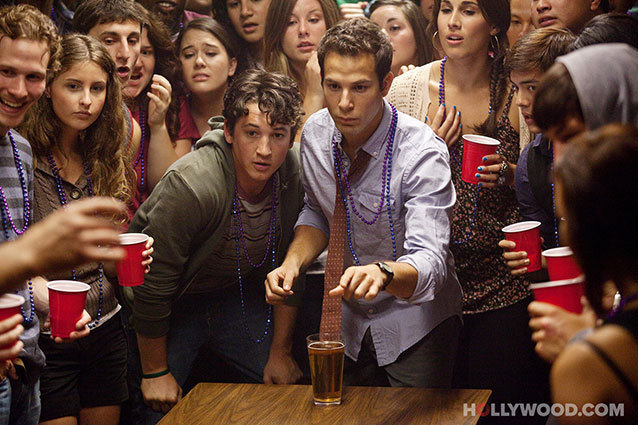 If Hollywood was a giant beer pong tournament, I'd put all my money on Miles Teller, a guy who can seemingly sink a ping pong ball regardless of cup configuration. He's handled the hard drama of Rabbit Hole, the ridiculous dance requirements of the Footloose, and taken the teen romance genre to a whole new level with his work in the Sundance hit The Spectacular Now. Chugging a variety of roles in quick succession doesn't seem to have fazed Teller — he's always ready to stand back up and bring something new to the table.
RELATED: '21 & Over' Trailer: Meet Jeff Chang
Which is why we should be eager to see him give raunchy comedy a whirl. This March, Teller teams up with Pitch Perfect star Skylar Astin for 21 & Over, the directorial debut of The Hangover franchise writers Jon Lucas and Scott Moore. The film follows Casey (Astin) and Miller (Teller) as they take their buddy Jeff Chang (Jason Chon) out for his 21st birthday on the eve of Chang's medical school exam. Not that bright.
RELATED: Skylar Astin Reveals 'Pitch Perfect' Secrets
In these three exclusive new pics from the movie, we get a taste for what debaucherous nightmares Lucas and Moore have cooked up for their young stars. "Suck and Blow" and a round of pong may look safer than expected, but it's the quiet before the storm in 21 & Over. Teller's face in the car shot says it all.
21 & Over arrives in theaters March 1, 2013.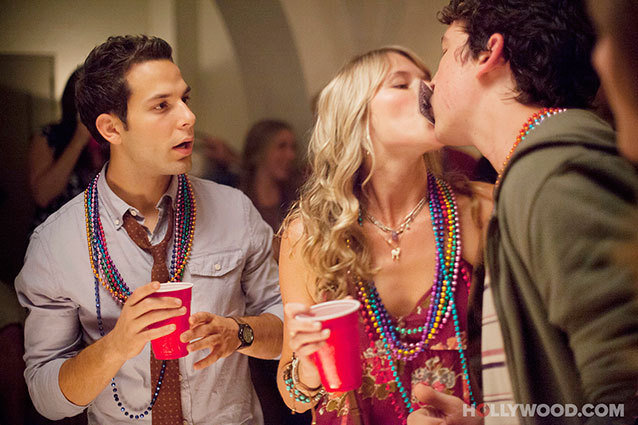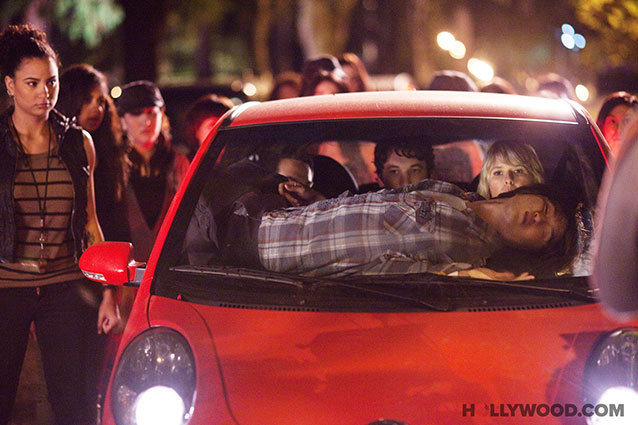 [Photo Credit: Relativity Media (3)]
---
From Our Partners:

40 Hottest Celeb Twitpics of the Month (Vh1)

'Sports Illustrated' Swimsuit Issue: A Visual History (Celebuzz)