This Sunday is Oscars night, also known as Christmas for Pop Culture Junkies. We've placed our office-pool bets, crammed in screenings of as many nominees as our eyeballs can endure, and debated spiritedly about the various merits of Argo, Zero Dark Thirty, and Lincoln. The funny thing about the Academy Awards, though, is that we care about them so much, give them endless amounts of attention, not to mention free publicity, and yet, well, their history of recognizing quality movies is a spotty track record at best. In 84 years of Oscars ceremonies there have been more injustices — snubs, oversights, upsets — than we can possibly enumerate. In some ways going to the Oscars to find the best in cinema is about as worthwhile as looking to American Idol to find the best in music. It's very arguable that Oscar has been wrong more than he has been right.
So we here at Hollywood.com have decided to help provide a little perspective, before you holler at your TV because Argo beats Zero Dark Thirty Sunday night, by ranking all 84 Best Picture winners from best to worst. This is Hollywood.com's opinion, of course, but we think it'll help shed light on the Academy Awards' real track record for honoring excellence. Some of the usual contenders are near the top of our list—The Godfather, Gone With the Wind, Casablanca—but you might be surprised what unsung gems we've also recognized, and what established "classics" we'd be just as happy to see remanded to the cinematic dust bin. Then, there are the Best Pictures that aren't the "best" of anything, unless they come from some bizarro world where "best" really means "worst."
Here's our list. Feel free to take to the comments to express your approval or condemnation. Let's start with the worst...
GALLERY: Ranking All 84 Best Picture Oscar Winners From Worst to Best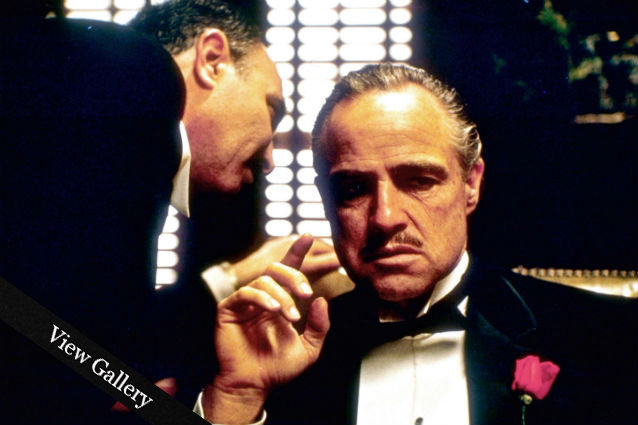 Follow Christian Blauvelt on Twitter @Ctblauvelt
[Photo Credit: Paramount Pictures]
---
From Our Partners:


Happy 25th, Rihanna: 25 Naked Pics to Celebrate (Vh1)


33 Child Stars: Where Are They Now? (Celebuzz)