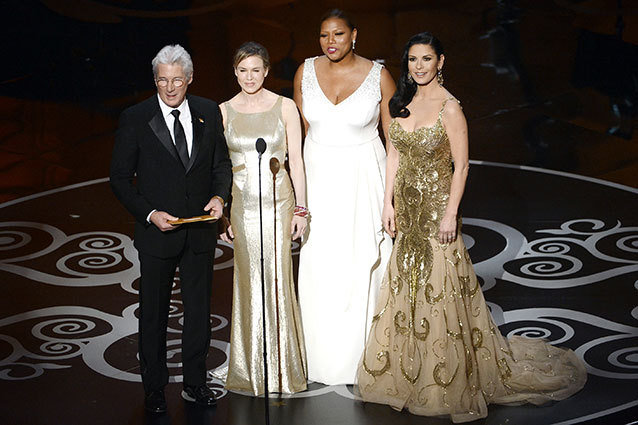 Ask anyone who made it through the excruciatingly long Oscar ceremony on Sunday night what they thought the best moment was and they'll probably say, "When it ended!" (The broadcast wasn't the longest in the show's history, but clocking in at 3 hours and 35 minutes, it certainly felt like it at times). Of course, they might also be saying that because they endured host Seth MacFarlane's opening and closing numbers, Anne Hathaway's acceptance speech, and the reunion of the cast of Chicago that no one really asked for. 
RELATED: Why the 2013 Oscars Was One of the Most Boring Ceremonies in Years
But that doesn't mean the 85th Academy Awards didn't have some amazing moments that could — and did! — turn Tommy Lee Jones' frown upside down. There were some emotional, heartfelt speeches (from the likes of Ben Affleck, Jennifer Lawrence, and Adele), actual showstopping numbers (Charlize Theron, Channing Tatum, and Shirley Bassey showed MacFarlane, and performers everywhere, how its really done), and some legitimate surprises (the Best Supporting actor upset, the tie in Best Sound Editing, and a little end-of-show cameo from the First Lady Michelle Obama).
RELATED:  Jennifer Lawrence, Daniel Day-Lewis, and More: Watch the Best Oscar Speeches
Now, before the always-terrifying theme music to Jaws plays us off, we present to you: 
GALLERY: 20 Best and Worst Moments of the 2013 Academy Awards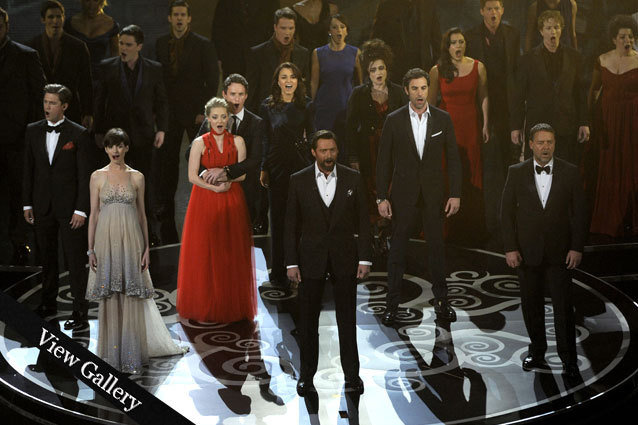 [Photo credit: Kevin Winter/Getty Images]
---
Oscars 2013 Special Coverage
---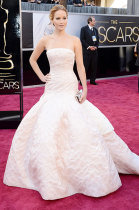 Oscars 2013 Best Dressed: PICS!
• Anne Hathaway: Oscar's Worst Dressed?
• Seth MacFarlane's Opening: How'd He Do?
• Adele's Performance Gets Mixed Reviews
• 15 Oscar-Winning Nude Scenes
• What Happened to Renee Zellweger's Face?
• Oscars 2013: The Full Winners List
• The Winner, According to You