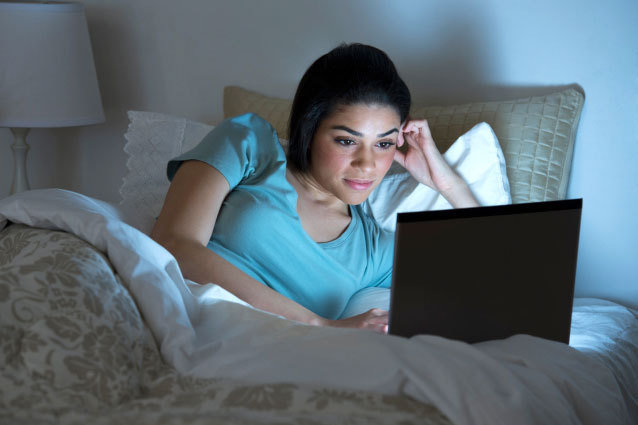 For a while there, even Netflix didn't want to be Netflix.
The video streaming/DVD rental site launched as a dream come true for every graduate student who couldn't afford cable but needed a nightly fix of old MacGyver episodes, but soured heavily in the public eye in 2011 when it nearly doubled its membership prices by splitting its streaming and rental services with two separate fees. But thanks to its institution of original programming — the well-received political thriller House of Cards debuting in February and the long anticipated Arrested Development continuation slated for May — Netflix has regained America's good graces. Enough to inspire other institutions to vie for the same throne: Spotify, the well-known (or so you'd think) music streaming service, is rumored by The Telegraph to be taking on video streaming as well as original programming, in the vein of its red enveloped predecessor.
While Spotify has yet to confirm the allegations of an expasion from the music sharing biz, the idea of such a venture is not a farfetched one... whether it will prove to be a fruitful one, however, is another story. The realm of video streaming, while ostensibly a level playing field for any wide-eyed young domain name wishing to share flash mob footage, tee ball accidents, and LEGO recreations of movie trailers (that's pretty much the three basic categories of Internet video), has seen a number of contenders fall to the wayside, failing to rival the big names of the industry, like the all-powerful YouTube and its network-funded contemporary Hulu.
The late '90s marked the earliest days of video streaming, taking form in the likes of www.shareyourworld.com and Ebaum's World, the latter a notorious seedling of what would become an all-consuming industry. Since kicking off the game in '97, shareyourworld.com has become defunct, suffering from irreparable financial issues and failing to maintain an appropriate bandwidth necessary for satisfying a growing customer base. Ebaum's World, on the other hand, has faced other difficulties. In its heyday, Ebaum's World was the target of copyright infringement accusations; more recently, the site suffers primarily from a dated ambiance in comparison to the ostensibly evergreen YouTube. Ebaum's World suffered tremendous staff cuts in 2009.
A handful of sites suffered due to inferior business model: you might remember Revver, a user-generated content venue that went offline in 2011. Revver circled the drain after a platform of rewarding contributors for content hits resulted in a manipulation of site viewership and a decrease in video quality; as such, a good deal of Revver members left the site for more reputable outlets, leaving the domain name a wasteland of high-rated sub-par content.
In an era long predating the dawn of Hulu, an ever-growing giant, there was Joost... a far less accessible, far more convoluted version of the Hulu model. Joost set out to offer a higher grade of quality product than YouTube, but its exclusive distribution policies and limited material has left the site on indefinite suspension. Nonetheless, a not-yet-entirely-disbanded Joost maintains contractual relationships with the likes of CBS, Aardman Animation, and others.
These aren't the only victims to the competitive video streaming game: 12seconds.tv sunk in 2010; Veoh suffered bankruptcy a year later and sold its assets to an Israel-based corporation. Netflix floundered around this time, vying for the skin-saver that was original content. And now, perhaps, Spotify is getting into the ring. If this is true, we can only wonder: will our beloved music outlet make it with the big guns, or fall to oblivion like so many others? 
If Spotify's present numbers are any indication — representatives for the company reported an active user base of 15 million, sharing over 900 million playlists collectively — the site won't be wanting for clientele. Netflix's online content took off thanks to an established DVD rental service leading customers to explore the company's further offers. Since Spotify will indeed cater to an existing community from the get-go of this endeavor, it might not fare as poorly as the Revvers and Joosts of yore.
Follow Michael Arbeiter on Twitter @MichaelArbeiter
[Photo Credit: Getty Images]
---
You Might Also Like:


15 Oscar-Winning Nude Scenes


10 Insane 'Star Wars' Moments You Didn't Notice