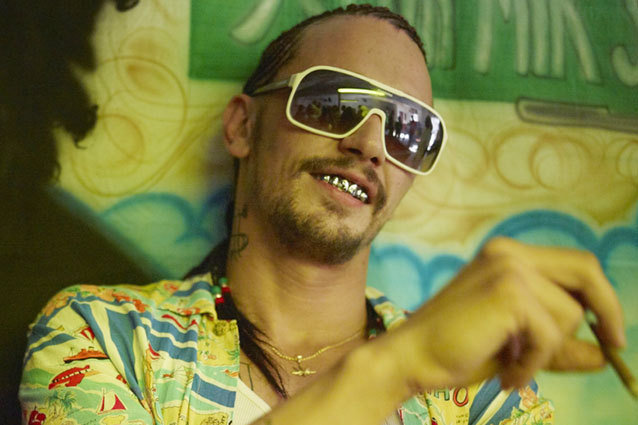 When we first saw Spring Breakers, James Franco's character Alien implored us (and his string binki-wearing cohorts) to "look at his s**t." And what wonderful s**t it was.
Like a coked up, neon-draped version of Allen Ginsberg, Alien rattled off his materialistic triumphs with pounding rhythm. The film's triumphant moment is all together mesmerizing — so much so, it's easy to miss exactly what s**t Alien even had.
RELATED: Should James Franco Get an Oscar for Spring Breakers?
To help you drift back through hazy memories of the perfect Spring Break, we've compiled the following visual guide that lays all of Alien's prized possessions out on the table. That is some beautiful s**t.
Click the image for the full infographic: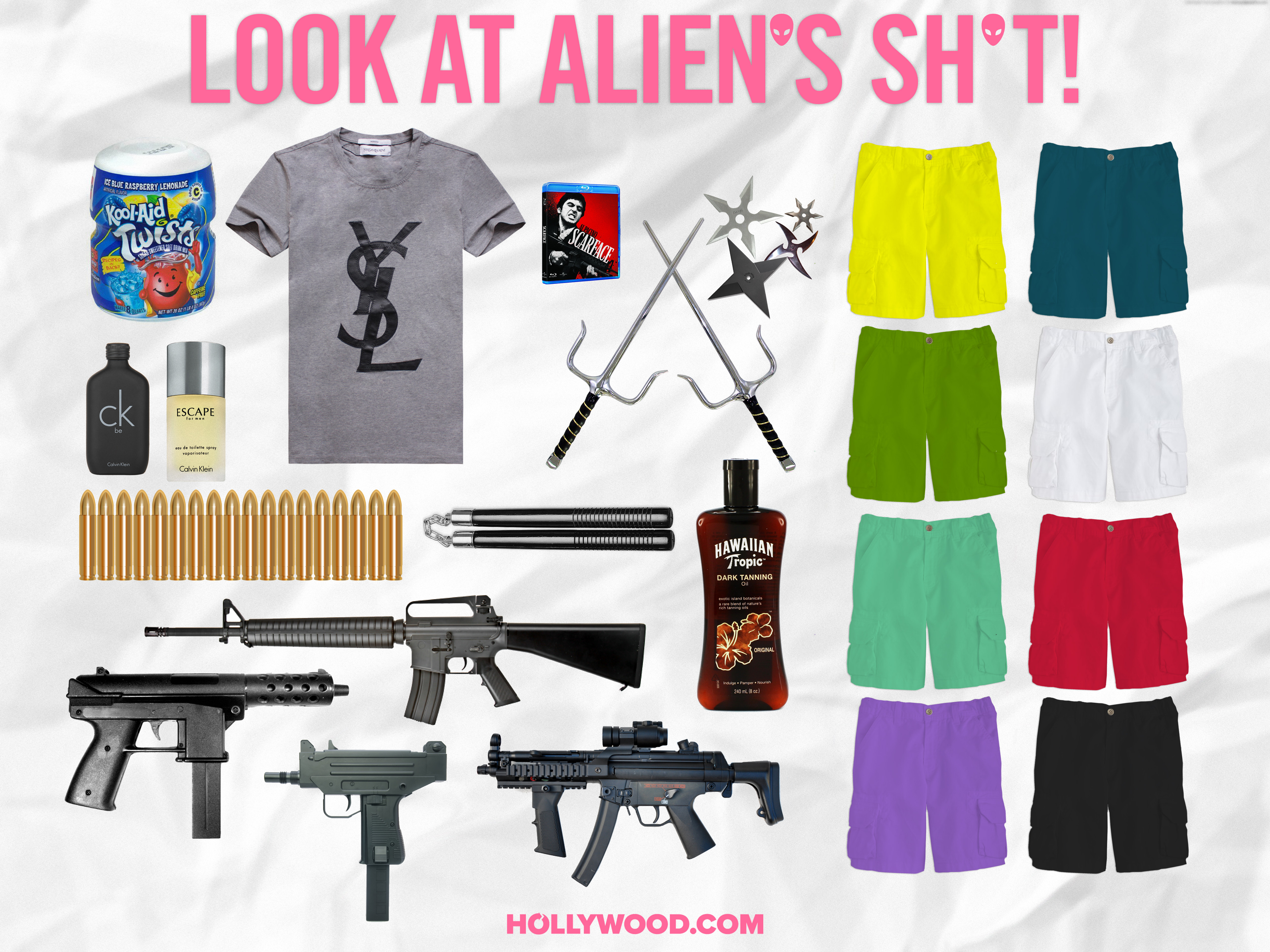 RELATED: 'Spring Breakers' Is a Metaphor for The Corruption and Breakdown of Britney Spears
Just in case you forgot the epic monologue:
"This is the fuckin' American dream. This is my fuckin' dream, y'all! All this s**t! Look at my s**t! I got … I got shorts! Every f**kin' color. I got designer T-shirts! I got gold bullets. Motherf**kin' vampires.
I got  Scarface. On repeat.  Scarface on repeat. Constant, y'all! I got Escape! Calvin Klein Escape! Mix it up with Calvin Klein Be. Smell nice? I smell nice! That ain't a f**kin' bed; that's a f**kin' art piece. My f**kin' spaceship! U.S.S. Enterprise on this s**t. I go to different planets on this motherf**ker! Me and my f**kin' Franklins here, we take off. Take off!
Look at my s**t. Look at my s**t! I got my blue Kool-Aid. I got my f**kin' nun-chucks. I got shurikens; I got different flavors. I got them sais. Look at that s**t, I got sais. I got blades! Look at my s**t! This ain't nothing', I got rooms of this s**t! I got my dark tannin' oil… lay out by the pool, put on my dark tanning oil. I got machine guns. Look at this, look at this motherf**ker here! Look at this motherf**ker! Huh? A f**king army up in this shit!"
Follow Matt Patches on Twitter @misterpatches
[Photo Credit: A24 Films; Hollywood.com Illustration]
---
From Our Partners:


40 Most Revealing See-Through Red Carpet Looks (Vh1)


33 Child Stars: Where Are They Now? (Celebuzz)