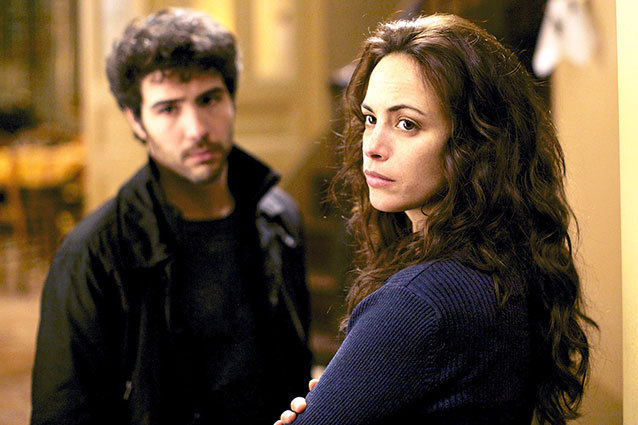 Think of the best performances from the past 20 years. 
OK, make it a little easier on yourself. Think of the Academy Awards from recent years: Daniel Day-Lewis as Lincoln, Marion Cotillard as Edith Piaf in La Vie en Rose, Nicole Kidman as Virginia Wolff in The Hours, or Tom Hanks in Philadelphia. Roles that pop usually have a big character twist, anything from a period friendly dialect to full body makeover to a life or death problem on their plate. "Normality" is rarely praised and rewarded when it comes to acting, simply because it doesn't pop. That's why the Cannes Film Festival debut The Past is downright revelatory: it's people acting like people while chewing up scenery Day-Lewis style.
Director Asghar Farhadi, who won a Best Original Screenplay Oscar for 2011's A Separation, shifts his lens from Iran to Paris for Le passé to examine a deteriorating family. Academy Award-nominated actress Bérénice Bejo (The Artist) plays Marie, who we first see picking up her soon-to-be ex-husband Ahmad (Ali Mosaffa) from the airport so their divorce can finally be settled. Farhadi introduces us to the fissuring couple from behind a pane of glass that blocks out the sound — a choice made several times during the film. The motif hones our attention in on the physical performances of Farhadi's ensemble while speaking to the issues that slowly percolate throughout The Past. As Ahmad settles in for a few days with his former family, he digs up secrets that everyone thought were better left unsaid. 
In a challenging move, Farhadi takes most of the usual exposition and setup and unrolls it over the course of the film. Turns out Ahmad and Marie's tense relationship is only the beginning. Marie's boyfriend Samir (Tahar Rahim of A Prophet) has a heap of his own issues, putting the responsibility of caring for his son on her shoulders. As Ahmad witnesses, the boy requires attention Marie doesn't have. Her dwindling relationship with older daughter, Lucie (Pauline Burlet), is strained as it is. With every scene, The Past complicates the scenario. To reveal the twists would only unknot Farhadi's breathtaking execution.
The Past doesn't play M. Night Shyamalan games. instead, the reveals are fuel for naturalistic drama. To allow the acting to breathe, Farhadi stages his action in a theatrical fashion. One or two angles suffice when Bejo rages out against her surrogate son and Mosaffa calms a downward spiraling Burlet. Having been introduced to Americans in a silent era throwback, Bejo proves herself a starlet to contend with one devastating moment after another. In contrast, Mosaffa remains collected while being haunted by the past. Farhadi has a musician's ear for dialogue. Out of his actors' mouths the words are rhythmic and provocative, the young Burlet acting as the film's soft soprano. She's simply stunning, and yet the polar opposite of any of the aforementioned "best" performances.
Oscar talk is a component of Cannes and The Past is certainly a contender for year-end awards. But while the cast is deserving, Farhadi's latest may be limited to foreign and writing categories. Despite the fury of dramatic wordplay and understated work across the board, this is not a collection of Daniel Day-Lewis-style performances. No broad characterizations, no identifiable mimicking, no showy explosions. It may not be a fit for the Academy Awards, but over the thrilling two hours of The Past, they're everything that makes "the best."
[Photo Credit: Sony Pictures]
Follow Matt Patches on Twitter @misterpatches
More:
Emma Watson Skewers Celebs in 'Bling Ring'
Cannes: Why an American Can't Direct 'Fifty Shades'
See All of Hollywood.com's Cannes Coverage!