In the final trailer for Henry Cavill-starrer Man of Steel, we see the whole scope of Clark Kent's journey as he blossoms into a full-fledged world savior, Superman.
The trailer kicks off with Jor-El (Russel Crowe) retrieving baby Kal-El from the womb before sending him off to live with Earthlings, where he can "be free to forge his own destiny." In the haze of extreme explosions, flying saucers, and the wicked General Zod ransacking Earth, a few pivotal moments rise above the rest.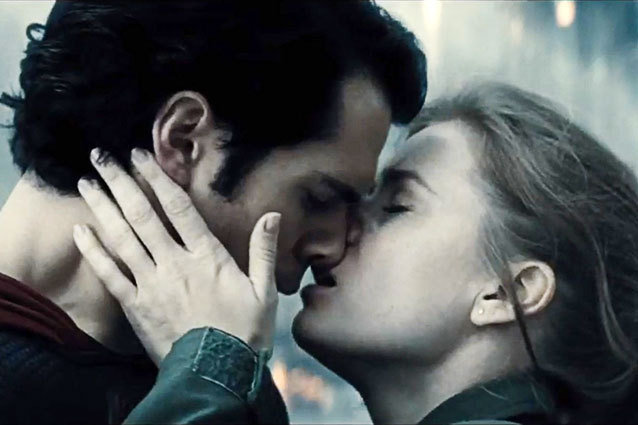 First, Clark (as an awfully adorable preteen) stands proudly in his cape before he is knocked to the ground by teenage bullies.
Cut to: a shirtless Superman saving the world (Note: you should probably hit the pause button so you can fully appreciate his glorious physique).
Plus, there are a few instances where we see romance budding between Clark Kent and Lois Lane (Amy Adams), which caps off with a passionate full-on make out. 
The trailer halts after Jor-El dramatically uttering to his son, "You can save them. You can save all of them," (followed by a leotard-wearing Superman jetting off to save humanity).
So, those are some of the highlights. Catch the whole show when Zack Snyder's Man of Steel hits theaters June 14.
More:
New 'Man of Steel' Clips Show Big Trouble
'Man of Steel' In-Depth Featurette
'Man of Steel': Wait, Is Jor-El Alive?
---
From Our Partners


Stars Pose Naked for 'Allure' (Celebuzz)


Which Game of Thrones Actor Looks Least Like His Character? (Vulture)