When Memphis rock band Big Star released its debut album #1 Record in 1972, the critics sang their praises. The title of the album, however, turned out to be pretty ironic, as #1 Record received a very limited distribution and sold fewer than 10,000 copies. It wasn't until decades later that Big Star acquired a cult following and re-emerged on the rock 'n' roll scene.
The limited success but enduring legacy of Big Star is the subject of Drew DeNicola's upcoming documentary, Big Star: Nothing Can Hurt Me. In the documentary, the two living members of Big Star's original lineup discuss the band's origins, their disillusionment after experiencing commercial failure, the death of lead singer Chris Bell, their role as precursors to the '80s and '90s alternative rock movement, and the reformation of the group in the 1993. 
In anticipation of the film's July 3 release, Magnolia Pictures has released a new trailer. With never-before-seen footage and interviews with modern rock royalty (in the trailer alone we see the likes of R.E.M., The Flaming Lips, and Cheap Trick), Big Star: Nothing Can Hurt Me promises to offer a fascinating look at the short-lived '70s band that Rolling Stone once called "the greatest stuff we've ever heard."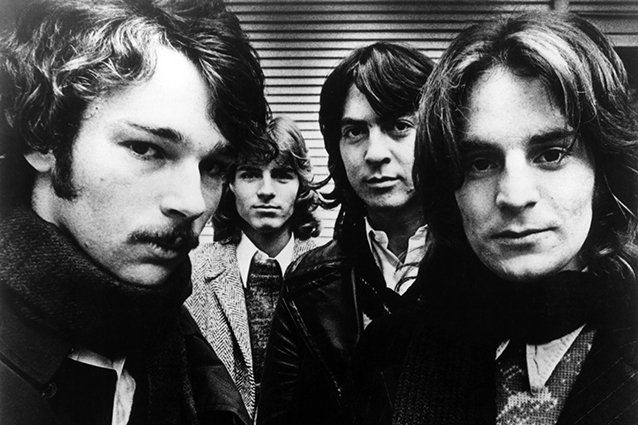 If you think you aren't familiar with Big Star, think again. In the past 20 years, the band's music has been featured in countless movies and TV shows. If you were a Gilmore Girls fan, you may recall the scene in the first season when Rory and Dean walk around Stars Hollow after the Chilton dance. The nostalgic acoustic guitar-driven song playing in the background is "Thirteen" by Big Star (a song that has also been featured in How I Met Your Mother and That '70s Show). Or perhaps you've heard one of the many Big Star covers by artists like Wilco, The Velvet Undergound, or Elliot Smith, who have all cited the band's influence on their music.
Big Star was a force ahead of its time, and so much of the great music that came after their commercial failure owes its success to the Memphis rock group's influence.
Follow Caroline on Twitter @carolinesb | Follow Hollywood.com on Twitter @Hollywood_com
More:
Walter Salles Planning 'On the Road' Documentary
Beyoncé's HBO Documentary: Why 'Life Is But a Dream' Has Us In Knots
K$sha Shows Shocking New Side In Documentary Series 'My Crazy Beautiful Life'
---
From Our Partners


Stars Pose Naked for 'Allure' (Celebuzz)


Which Game of Thrones Actor Looks Least Like His Character? (Vulture)