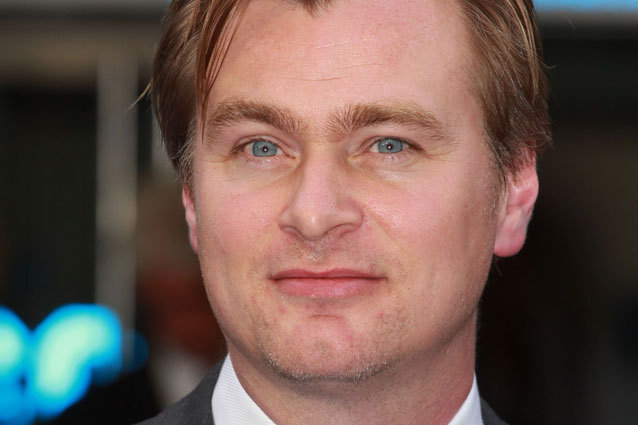 Lia Toby/WENN 
Christopher Nolan's upcoming sci-fi film Interstellar, starring Matthew McConaughey, Jessica Chastain, Anne Hathaway, Casey Affleck, and Matt Damon, is about as closely guarded a secret as any in Hollywood right now. But the Fort Macleod Gazette in Alberta, Canada, near where the movie is being filmed, has a kernal of info. Literally. In an on-set report published on their website, they state the plot description of the film as thus: "Set in the future, the movie details the toll climate change has taken on agriculture, with corn the last crop to be cultivated. The scientists embark on a journey through a worm hole into other dimensions in search of somewhere other crops can be grown."
So the plot of the much-anticipated follow-up to Nolan's Dark Knight Trilogy and Inception hinges on corn? Apparently so. But corn doesn't just pop. It has a history of making for good pop culture as well. Here are 10 examples of corn in movies, TV, and music for which we've been all ears. (Sorry, we couldn't resist.)
The Corn that Hides Cary Grant from that Cropduster in North by Northwest
Billy Mumy's Cornfield on The Twilight Zone
Corny Collins
Charlie Chaplin Eating Corn
When Dead Ballplayers Hide in Cornfields
The Cornucopia in The Hunger Games
Children of the Corn
Cornelius Hackl
The Sadly Devoured Corn in Sloop John B
Korn
More:
Matt Damon Joins 'Interstellar' in an Evil Plan to Top Ben Affleck's Batman News
How 'Batman & Robin' Paved the Way for Christopher Nolan's Trilogy
Why Are Christopher Nolan's Fans Such Jerks?
---
From Our Partners:


A Complete History Of Twerking (1993-2013) (Vh1)


15 Stars Share Secrets of their Sex Lives (Celebuzz)