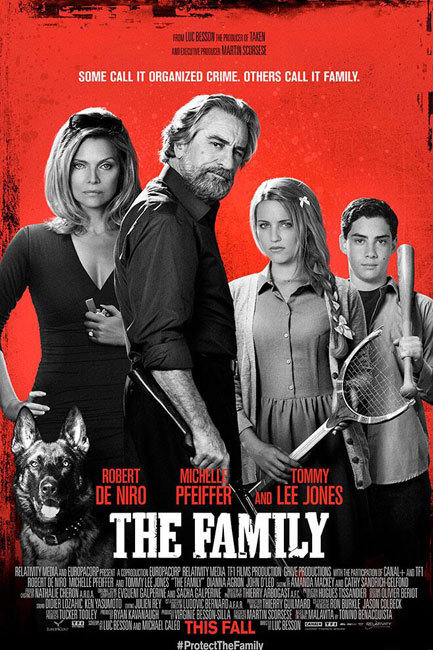 We can't wait to see The Family starring some of our favorite actors: Robert De Niro, Michelle Pfeiffer, Tommy Lee Jones, Dianna Agron, and John D¹Leo. This stellar cast plays the Manzoni family, a notorious mafia clan, is relocated to Normandy, France under the witness protection program, where fitting in soon becomes challenging as their old habits die hard.
Becuase we love a good witness protection action comedy, we're teaming up with The Family to host a pretty awesome giveaway!
One lucky fan will win a pair of Ray-Bans Wayfarer Sunglasses (essential whether you're in or out of the witness protection program!) The prize will also include a couple fun branded items an apron and a brass knuckles mug.
t's SUPER easy to enter, all you have to do is... 
1. Follow Hollywood.com on Twitter at @Hollywood_com starting Tuesday, September 3rd.
2. RETWEET our tweet: "RT and FOLLOW to win Ray Ban Wayfarer Sunglasses in our #TheFamilyGiveaway @TheFamilyMovie http://bit.ly/15ByQic "
We'll choose a winner at random and notify them on Friday September 6, 2013.
The contest runs from 12 PM ET Tuesday, Septemeber 3 until 11:59 p.m. ET on Friday, September 6. good luck!
The film opens in theaters on September 13th! Catch The Family in theaters!