If you grew up with an older sibling, you probably know all too well what it's like to have your mind f**ked with. To be psychologically tortured, manipulated, tricked, lied to, made to believe that your darkest fears are lurking around every corner, that there are no pure truths on which you can rely. J.J. Abrams' Bad Robot is like the moviegoing world's older sibling. Every few months, it comes out with a new means of screwing with us, its wide-eyed little brothers and sisters. The latest and perhaps most maniacal venture is S., a project previously titled Stranger, that exists only in trailer form without any information given on the production.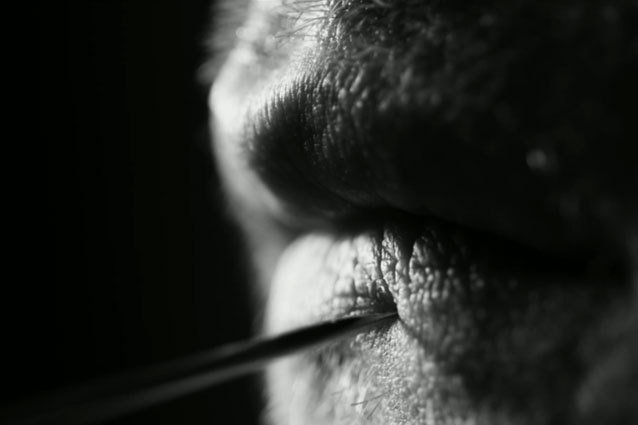 Bad Robot Productions
And as far as nightmare trailers go, this one is quite the endeavor. Crisp black-and-white imagery. Cryptic voiceover. Mystical suggestions. Dudes sewing their mouths up. Dudes sewing their mouths up, people! The biggest surprise of the lot: the trailer is not for a movie, but actually for a book. Check out the enigamtic video and the attached link, and allow your childhood traumas to come rushing back... 
More:
5 Theories on the New Bad Robot Movie
Benedict Cumberbatch Rumored for 'Star Wars 7'
Alex Pettyfer & Rachel Hurd-Wood for 'Star Wars 7'?
Follow @Michael Arbeiter | Follow @Hollywood_com
---
From Our Partners:


40 Most Revealing See-Through Red Carpet Looks (Vh1)


15 Stars Share Secrets of their Sex Lives (Celebuzz)