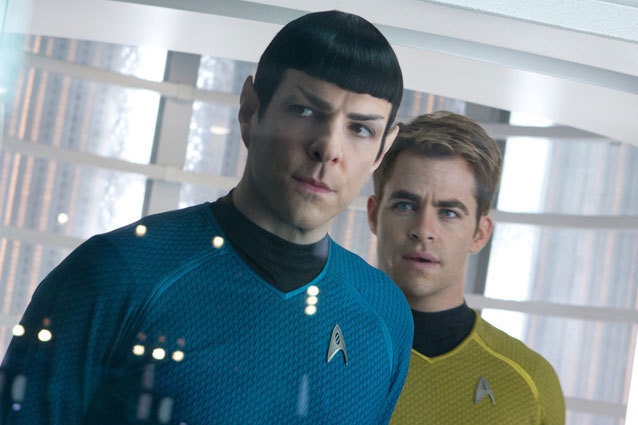 Love Star Trek Into Darknesss? How about J.J. Abrams and Simon Pegg? And Blu-ray's and movie posters? That's funny, so do we. Which is why we're giving away a Star Trek Into Darkness Blu-ray DVD combo pack signed by J.J. Abrams AND a movie poster signed by Simon Pegg!!
It's super easy to enter this increiblde giveaway, here's how:
1. Follow Hollywood.com on Twitter at @Hollywood_com starting Wednesday, September 11, at 2 PM ET.
2. RETWEET our tweet: "RT and FOLLOW to win a Star Trek Into Darkeness movie poster and Blu-ray signed by JJ Abrams and Simon Pegg! http://bit.ly/1g0TBKa"
We'll choose a winner at random and notify them on Monday September 16, 2013.
The contest runs from 2 PM ET Wednesday, Septmember 11 until 11:59 p.m. ET on Friday, September 114. Check out the official rules on the next page... good luck!