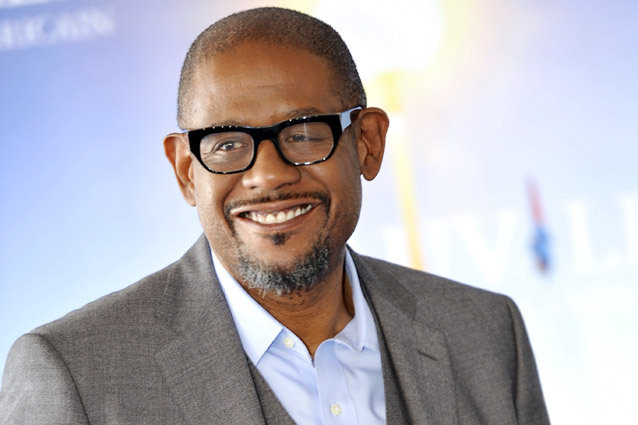 News Pictures/WENN
Before The Butler has even had the chance to properly enter the Oscar race, Forest Whitaker has signed on to star in yet another film set in the heart of D.C.. He's set to play Colin Powell in an upcoming film about the former Secretary of State — titled Powell, of course — which will take place in the run-up to the War in Iraq, and focus on the famous speech that Powell made to the U.N. suggesting the presence of weapons of mass destruction and advocating for the war. According to  screenwriter Ed Whitworth, Powell will be a tragedy where the main character "ended up doing this thing that he now seemingly regrets and was clearly a huge mistake."
Biopics are somewhat of Whitaker's speciality: in addition to The Butler, he won an Oscar for 2006's The Last King of Scotland, where he played Idi Amin, and has been tapped to play Dr. Martin Luther King Jr. in Paul Greengrass' upcoming film Memphis, although the project has been stuck in development for some time. He even produced this summer's Fruitvale Station, which starred Michael B. Jordan as Oscar Grant, a young man who was shot and killed in an act of police brutality in 2009. And since there's very little that the Academy loves more than a moving biopic, it's safe to say that Whitaker should probably start getting a speech ready. 
Whitaker's history of biopics also makes him a perfect match for Whitworth, whose next big project, Reykjavik, will center around the 1986 disarmament talks between Ronald Reagan and Mikhail Gorbachev — in this film, Michael Douglas is set to play Reagan and Christoph Waltz is taking a break from playing gleeful German psychopaths to play Gorbachev. After that, Whitworth will start work on a film about the Arab Spring and an MI6 thriller starring Colin Firth — looks like he should think about getting started on his own acceptance speech. 
More: 
'The Butler' Stays Entertaining While Telling An Important Story
Lee Daniels on 'Butler' Title Change and How It Compares to 'Precious'
'Fruitvale Station's Terrifc Character Story and Powerful Message Clash
---
From Our Partners:


A Complete History Of Twerking (1993-2013) (Vh1)


15 Stars Share Secrets of their Sex Lives (Celebuzz)