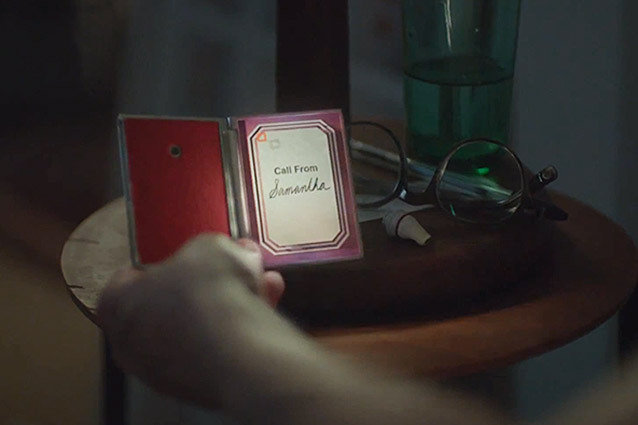 Annapurna Pictures
Scarlett Johansson was just named sexiest woman alive for the second time by Esquire magazine. Her looks earn her starring roles in films and rightfully so. But her acting chops are really getting recognized now in the film Her.
What's most amazing is that Johansson face or body isn't featured in the movie at all. There is legitimate Oscar talk for her voice.
Yes, her voice.
An Oscar for her voice? Unconventional, yes. Undeserved, well, the jury is out on that. Oscar nominations are still a long time away.
But a nod for a voice performance should not just be dismissed. It's never happened before, but that could change. Johansson's chances must be good because her voice is so moving and there is no visibility of her beauty at all.
Director Spike Jonze's Her premiered at the New York Film Festival recently, generating all this Oscar buzz. In the movie, Joaquin Phoenix's character falls in love with his computer operating system's voice, played by Johansson. Unlike an animated film, Johansson doesn't even have the benefit of facial emotions or body gestures to enhance her performance.
Still, voice work takes skill, otherwise anybody could get in an audio booth and spew words. In Japan, anime vocal talent is as recognizable as any A-lister.
Hopefully, Johansson gets a nod for her work. It's a novel concept and would be a welcomed addition to Oscar lore, especially if she were to win.