We were really excited when news broke that Tom Hardy will be starring in Rocketman, the Elton John biopic, but Hardy better know how to sing. He's proved his acting chops, and although he hasn't proven his musical talents yet, we're excited to see the actor sing some of John's most famous and beloved tracks in the upcoming film. These are just a few we'd like to see.

<p">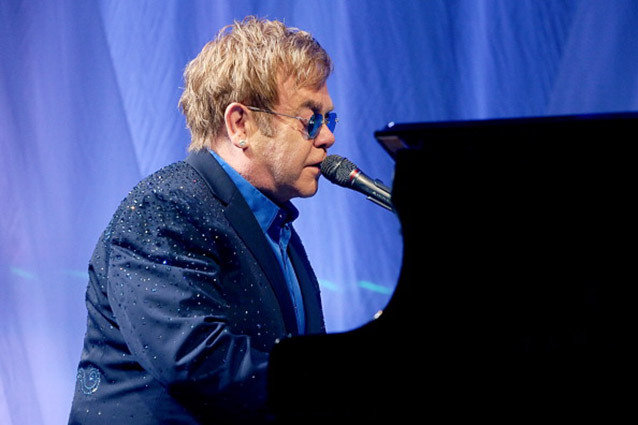 Getty/Gary Miller
"Crocodile Rock"
We're looking forward to the outrageous costumes that could easily be included with the performance of "Crocodile Rock." Giant feathers! Bright colors! We want all of it.
"Tiny Dancer"
We can't wait for Hardy to sing "Tiny Dancer" and not because we're secretly hoping he'll accidentally say "Hold me closer, Tony Danza." (Okay, maybe a little.)
"Rocket Man (I Think It's Going To Be A Long Long Time)"
If the creators of Rocketman chose this song as the film title, they better include it. Plus it's one of our favorites, so they doubly better include it.
"Bennie and the Jets"
C'mon, who doesn't love dancing around and getting the lyrics wrong while singing this song? It's a crowd pleaser and we hope Hardy can get the words right.
"Your Song"
Hardy's got the dreamboat thing down. Imagine him singing "Your Song." It's even dreamier than Ewan McGregor in Moulin Rouge! This song alone could persuade many ladies (and gentlemen) to see Rocketman.