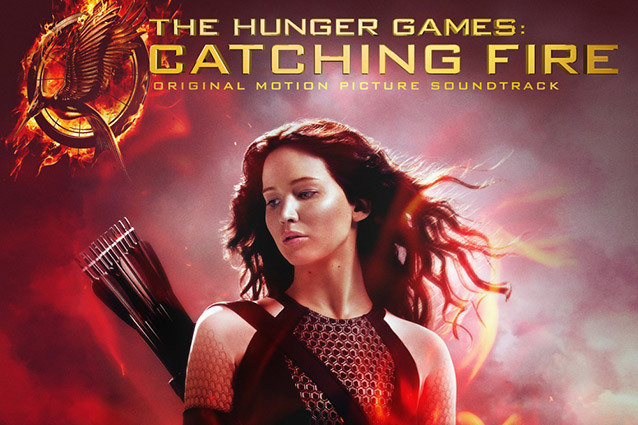 Lionsgate

The first Hunger Games soundtrack hit the number one spot on the Billboard 200, sold over half a million copies in the U.S. alone and spawned two Grammy-nominated tracks in the shape of Taylor Swift & The Civil Wars' "Safe & Sound" and Arcade Fire's "Abraham's Daughter." So like the film itself, its Catching Fire follow-up arrives with an understandable wave of expectation.



Helmed by Twilight music supervisor Alexandra Patsavas, the majority of its twelve tracks maintain the same high standards. Abandoning the day-glow pop of their last album, Coldplay return to the melancholic indie-rock of Parachutes on the gorgeous opener "Atlas." Ubiquitous hit-maker Sia makes the most of her opportunity in the spotlight with the hazy hip-pop of Diplo collaboration "Elastic Heart." Meanwhile, Christina Aguilera delivers arguably her best vocal in a decade with the soaring Ryan Tedder-penned epic "We Remain."

Elsewhere, The Weeknd thankfully avoids the self-indulgence of his recent fare with the falsetto-led R&B of "Devil May Cry," Patti Smith makes the album's most obvious Hunger Games reference with her cries of Katniss on the poetic and brooding balladry of "Capital Letter," while The Lumineers take a break from their usual rousing default mode on the hushed Dylan-esque folk number "Gale Song."



As with the big-screen adventure it's accompanying, the soundtrack doesn't shy away from the fleetingness of life. None more so than on The National's "Lean," a suitably sombre torch song originally titled "Dying Is Easy," which deals with an impending apocalypse.

But apart from Lorde's misguided cover of "Everybody Wants To Rule The World," which removes all the joy from Tears For Fears' new wave original with its sullen and over-stylised production, the album's dark and dramatic default mode remains compelling throughout.