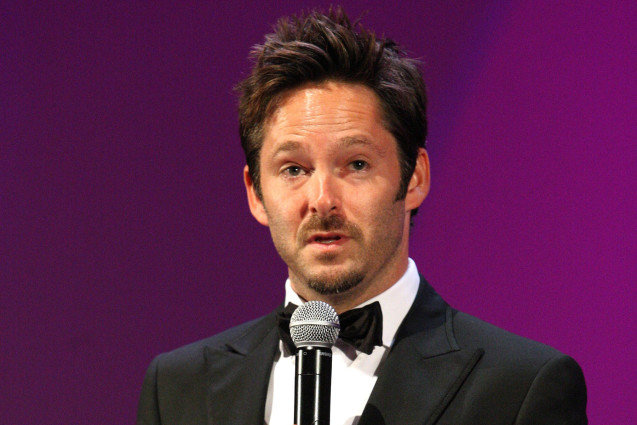 WENN
Writer and director Scott Cooper (Crazy Heart, Out of the Furnace) has opted to exit his developing project, an adaptation of Stephen King film adaption of The Stand, According to The Wrap. Reports are that Cooper cites "creative differences" with Warner Bros as his reason for leaving the project.
The Stand, which is based on King's 1978 post-apocalyptic horror novel of the same name, was originally expected to be written by Steve Kloves and directed by David Yates (of Harry Potter fame). However, both Kloves and Yates exited the project because they felt it would work better as a mini-series. Afterwards, Oscar winner Ben Affleck (Argo) signed on to write, direct, and star. But, soon after, Affleck left so he could direct and star in another Warner Bros. project, Live By the Night.
Once Affleck exited, Cooper was immediately tapped to direct and rewrite the script for the film, which had already had a first draft by David Kajganich. From the onslaught, the film has been labeled a priority project for the studio, so loss of another director could be spelling trouble for the adaption. 
Cooper's exit may cause even more concern for studio since The Stand has a reputation of being one King's more complex novels, and it won't be easy to get another director to immediately sign on. In addition, Warner Bros. seems unsure whether they want the novel to be adapted into a franchise or just one film, which could also be holding up the production. 
However, Cooper's exit is not the end of the world (pun intended). The latest rumors are speculating that Christian Bale may sign on to star in The Stand, and the addition of big name actor could help draw in another well known writer/director. 
The Stand was previously developed into an eight hour mini-series for ABC, with a script written by King himself. This 1994 version starred Gary Sinise and Molly Ringwald.