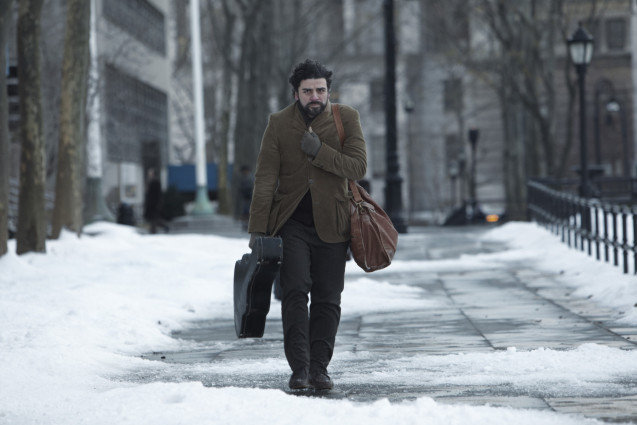 Studio Canal/CBS Films
If you're part of the Oscar conversation, you've already heard proclamations about this year's "shoe-ins" for the big awards. 12 Years a Slave is said to have Best Picture down pat, Cate Blanchett is being heralded as the year's Best Actress for Blue Jasmine, Gravity's Alfonso Cuaron is a leading contender in the Best Director category. All likely winners, and all deserving of this sort of praise. But there are a number of movies and performances that we might feel to be stronger, films that we worry won't get the Oscar attention they warrant. That's what some of the smaller circuits are for — specifically the Gotham Awards, which announced its big winners on Monday night.
The Gotham's picks included the Coen Bros' terrific folk music exploit Inside Llewyn Davis, a poignant movie about failure of all kinds, and the big talking point that was this summer's Fruitvale Station. In terms of performances, we might be seeing Gotham's Best Actor Matthew McConaughey snag an Academy win for his Dallas Buyers Club role, but we're less likely to witness the stellar Brie Larson earn her due come March, despite her monumentally heartrending turn in Short Term 12. Check out the list of winners below, and make sure you catch each and every title ASAP... whether the Oscars tell you to or not.
Best Feature
Inside Llewyn Davis
Best Documentary
The Act of Killing
Bingham Ray Breakthrough Director Award
Ryan Coogler, Fruitvale Station
Best Actor
Matthew McConaughey, Dallas Buyers Club
Best Actress
Brie Larson, Short Term 12
Breakthrough Actor
Michael B. Jordan, Fruitvale Station
Film Audience Award
Jake Shimabukuro: Life on Four Strings
Spotlight on Women Filmmakers 'Live the Dream' Grant
Gita Pullapilly, director of Beneath the Harvest Sky