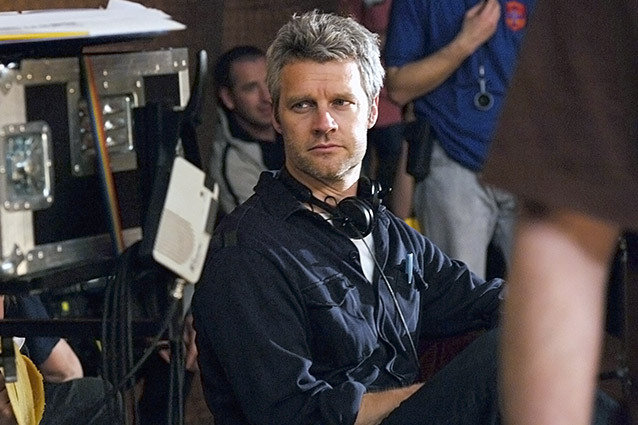 Yari Film Group Releasing via Everett Collection
Divergent is headed our way and there's plenty to get excited about. Shailene Woodley, Theo James and Kate Winslet are all starring in the highly anticipated adaptation of Veronica Roth's dystopian YA novel. The story will be brought to the big screen by director Neil Burger, and we think it's safe to say that the film is in good hands. A big fan of literature and a guy who knows what the young people want, Burger has an interesting story — and some really interesting thoughts on why Divergent is absolutely not the new Hunger Games. Here are a few fun facts about the man behind Divergent.
Former Music Video Director (of the Meat Puppets' "Sam")
We're about to take it back to 1991 for a minute. Burger used to direct music videos for alternative artists like the illustrious Meat Puppets. And if you don't know who they are, there's a good chance you'll be a fan after checking out their video for Sam. The visuals appropriately reflect the very grungey times, so we're mainly just impressed that he was hanging out with these guys back in the day. All of this now explains the dopeness of the Divergent soundtrack, which includes folks like Ellie Golding, A$AP Rocky, Skrillex, M83 and Kendrick Lamar.
He's All About the Books
In addition to being all up in the grunge scene, Burger invested some real time and effort in turning his own love for literature into a literacy movement. He worked with MTV, directing PSA-type videos advocating for literacy among the young folks, which he described as "music videos for literature and language." Also, three of his five feature films are book adaptations.
Excellent Taste in Women, Apparently
We don't know much about his wife, but Diana Kellogg is a brilliant architect and you're probably about to get lost in the vortex that is her website. Seriously, this SoHo loft is everything! Here's hoping she had something — anything — to do with the look of Divergent.
He's Got Some Interesting Thoughts on The Hunger Games
Although he knows that The Hunger Games comparisons are inevitable, Burger has told Fandango that he sees some stark differences between Tris and Katniss: "This is a far more complex story than Hunger Games, and if you know the book, she [Tris] starts out questioning her place in society and she ends up questioning society itself, in a real way." Burger believe that Katniss Everdeen doesn't experience growth in the same way that Tris does. While Katniss is "a good archer to begin with and she's good at the end," Tris "goes through this massive journey, this incredibly extensive change from somebody who is very sheepish and kind of wants to disappear and just doesn't want to be seen to somebody who's just gonna really stand up."
Divergent hits theaters March 21. You can check showtimes and purchase advanced tickets at Movietickets.com.