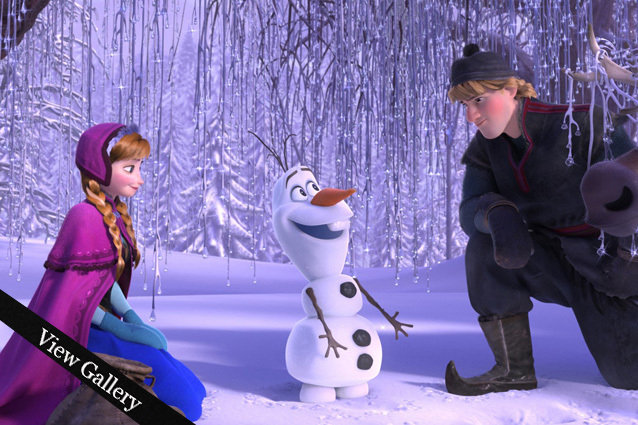 Walt Disney Pictures via Everett Collection
Looks like your baby cousin isn't the only one who's still obsessed with "Let It Go." After passing the billion dollar mark over the weekend, Frozen has become the highest grossing animated film of all time, unseating the previous record holder Toy Story 3. The Disney juggernaut is currently the 10 highest grossing film of all time, with box office earnings totalling $1,072,402,000 worldwide. Since it's still in theaters around the globe, it could soon surpass The Dark Knight Rises, which currently holds the ninth spot. Since its release in November, Frozen has also earned two Oscars and as well as a Broadway production, which has recently entered the early stages of development. 
But Frozen isn't the only film to break records at the box office. Sure, we all know about Avatar's incredible success, and we know there's always going to be at least one superhero movie at the top of the list, but what about the smaller victories? Which horror film has scared the most moviegoers out of their seats? Which R-rated film has shocked the biggest audience? And which major franchise has the most dedicated fanbase of them all? In honor of Frozen's milestone, we've rounded up some of the most surprising, exciting, and embarrassing highest grossing films of all time into one handy gallery. 
GALLERY: The Highest Grossing Films of Every Genre
Follow @hollywood_com
Follow @julesemm